Older Children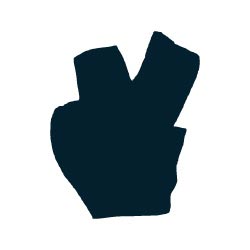 Subject: Carving methods
Activity: Carve into a piece of wood
Materials: A piece of wood, a chisel, a hammer
Vocabulary: biomorphic abstraction, direct carve
Introduction:
Raoul Hague was born in Istanbul, Turkey, and later came to the United States to attend college. He began using the direct-carve method when he lived in New York City. Direct carve is a technique in which the form of the sculpture develops, or changes, as the artist works into the block or is suggested by the shape of the block.
Later, Hague moved out of New York City to Woodstock, New York. There he used wood that he found locally. He appreciated the natural shapes, colors, and textures of the trees. Raoul Hague's sculptures were inspired by nature and his artistic style was called biomorphic abstraction because he used abstract shapes inspired by living things.
Questions:
What material did the artist use to create this sculpture?
Where do you think Raoul Hague found this material?
How do you think the sculpture would look different if Hague used a different carving technique?
Activity:
Study the sculpture and imagine the tools that Hague might have used to carve it. Using a chisel and hammer, carve in various ways into a large piece of soft wood. Is it more interesting to follow the grain of the wood like Hague, or to carve against it? Why?
Vocabulary:
Biomorphic Abstraction - organic shapes taken from nature that are not realistic
Direct Carve - A carving technique in which the form of the sculpture develops as the artist works into the block or is suggested by the shape of the block