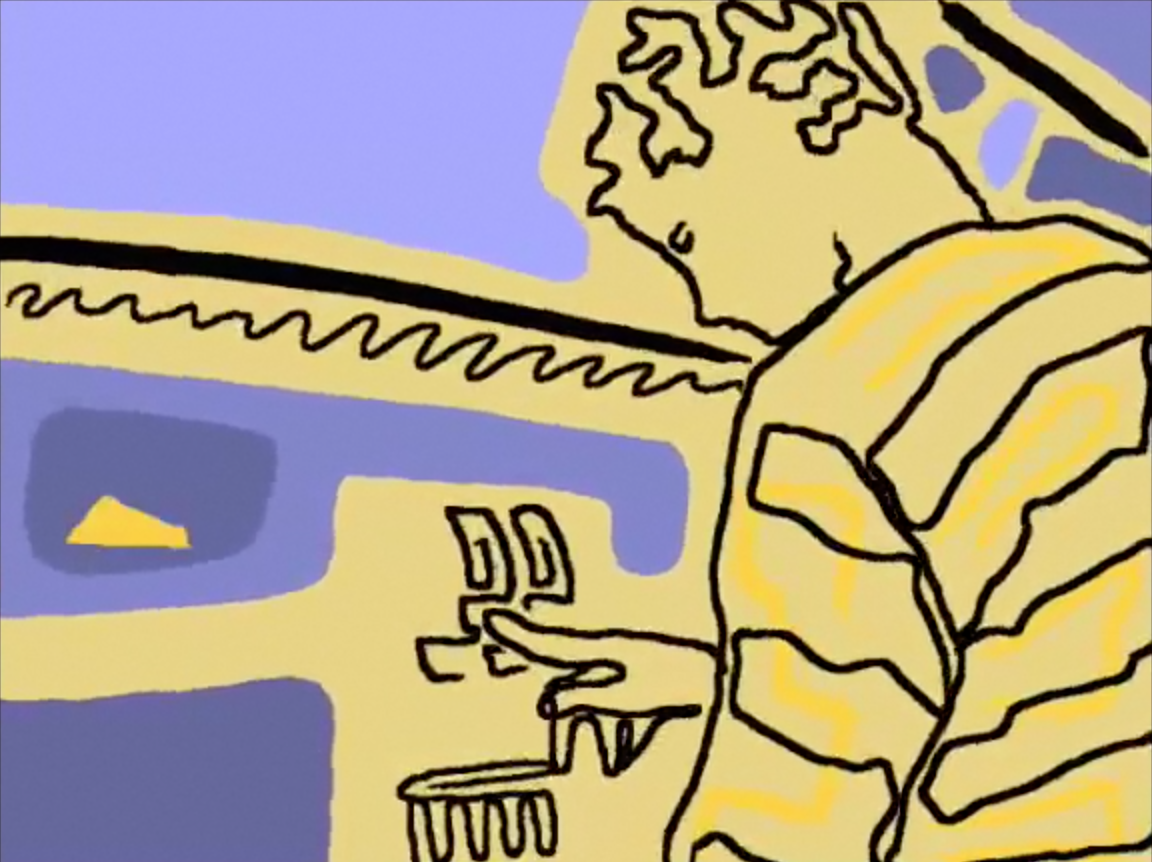 Join Landmarks for a screening of animations created during a two-day, student workshop with Landmarks artist Casey Reas. Working in pairs (one artist and one coder), student teams will draw and write custom code to create a short animation. The workshop will focus on rotoscoping, an early animation technique where an artist traces a sequence of photographic images. This technique can be found in animations such as: 
• Out of the Inkwell (1915)
• Snow White (1937)
• Star Wars (1977)
• The Lord of the Rings (1978)
• Tron (1982)
• Waking Life (2001)
In collaboration, the coders and artists will develop an idea that will include creating a custom drawing tool that will be used to render the animation. The students will go back and forth between coding and drawing and drawing and coding for a fully collaborative project. At the end of the second day, works in progress will screen at the FAL Foundry.
WHERE:
Fine Arts Library Foundry
E. William Doty Fine Arts Building (DFA)
2301 Trinity Street
WHO is Casey Reas? 
Casey Reas has emerged as one of the leading artists in the field of software art. His work bridges the gap between the technical world of programming and the visual worlds of art and design. Reas lives and works in Los Angeles, where he is as a professor in the Department of Design Media Arts at UCLA. Reas and his colleague Ben Fry initiated Processing, an free, open-source programming language that gives visual artists and designers tools to creatively express themselves through software. Today, hundreds of thousands of students, artists and designers use Processing for education, prototyping and production. In 2015, Landmarks commissioned "A Mathematical Theory of Communication", a mural in two parts for the administrative suites in the Gates Dell Complex.