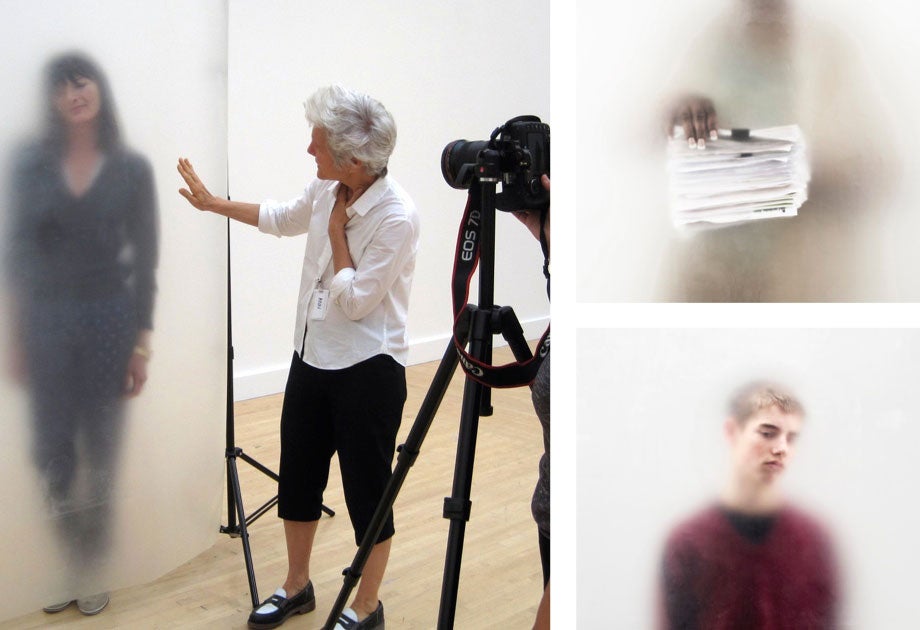 Internationally recognized artist Ann Hamilton will photograph members of the UT Austin community as part of Landmarks' commission to create public art for the new Dell Medical School.
Hamilton's images are taken through a semi-opaque membrane that renders in focus only what it touches. Select photographs will be printed in a special edition newspaper and on permanent enamel panels to be installed in Dell Medical School buildings opening in 2016.
The public is invited to observe Hamilton at work and to participate on a first-come, first-served basis. Come to UT's Student Activity Center (SAC) on Saturday, 14 November between 6:00 - 9:30 p.m. Along with portraits, she will also photograph hand gestures. The smoothing of a sheet, the support of an elbow, fingertips registering a pulse: these are all hands engaged in giving care. You may wish to bring a tool, object or gesture that, for you, demonstrates an expression or practice of caregiving.
Another photo session is available at The Contemporary Austin on Sunday, 15 November.
Event Date:
Saturday, 14 November 2015 -
Location:
Student Activity Center (SAC), 2201 Speedway, Austin, Texas 78712