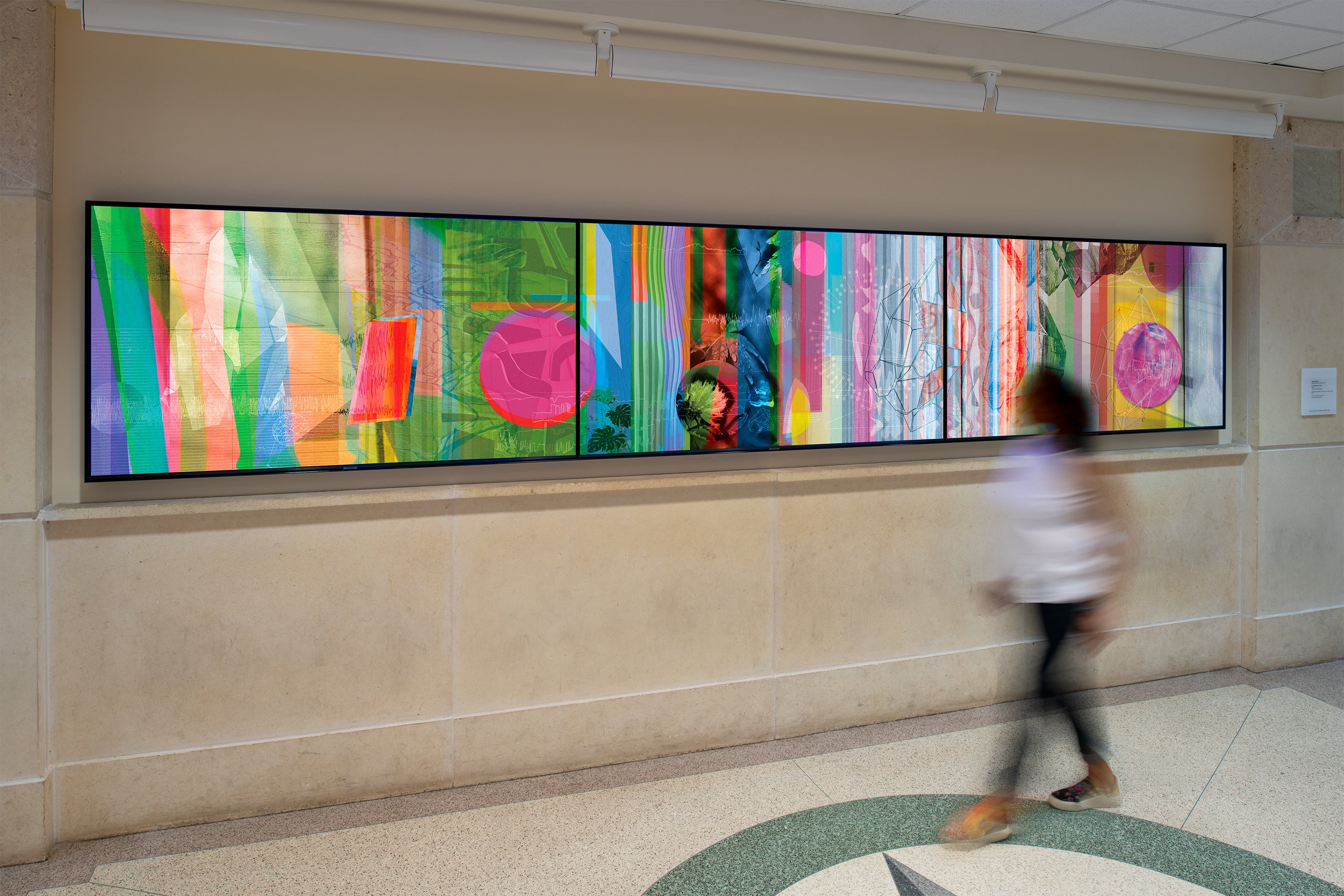 Join Landmarks, UT's public art program, for a free tour of some of the digital works in our collection. The tour will begin at Jennifer Steinkamp's EON, located in Welch Hall, will include Monika Bravo's An Interval of Time, and will end with a special viewing of James Turrell's The Color Inside.
Email reserve@LandmarksUT.org to reserve a spot. 
Event Date:
Saturday, 11 November 2023 -
Location:
Meet at Jennifer Steinkamp's "EON," located in Welch Hall.
Reservations:
Email reserve@LandmarksUT.org