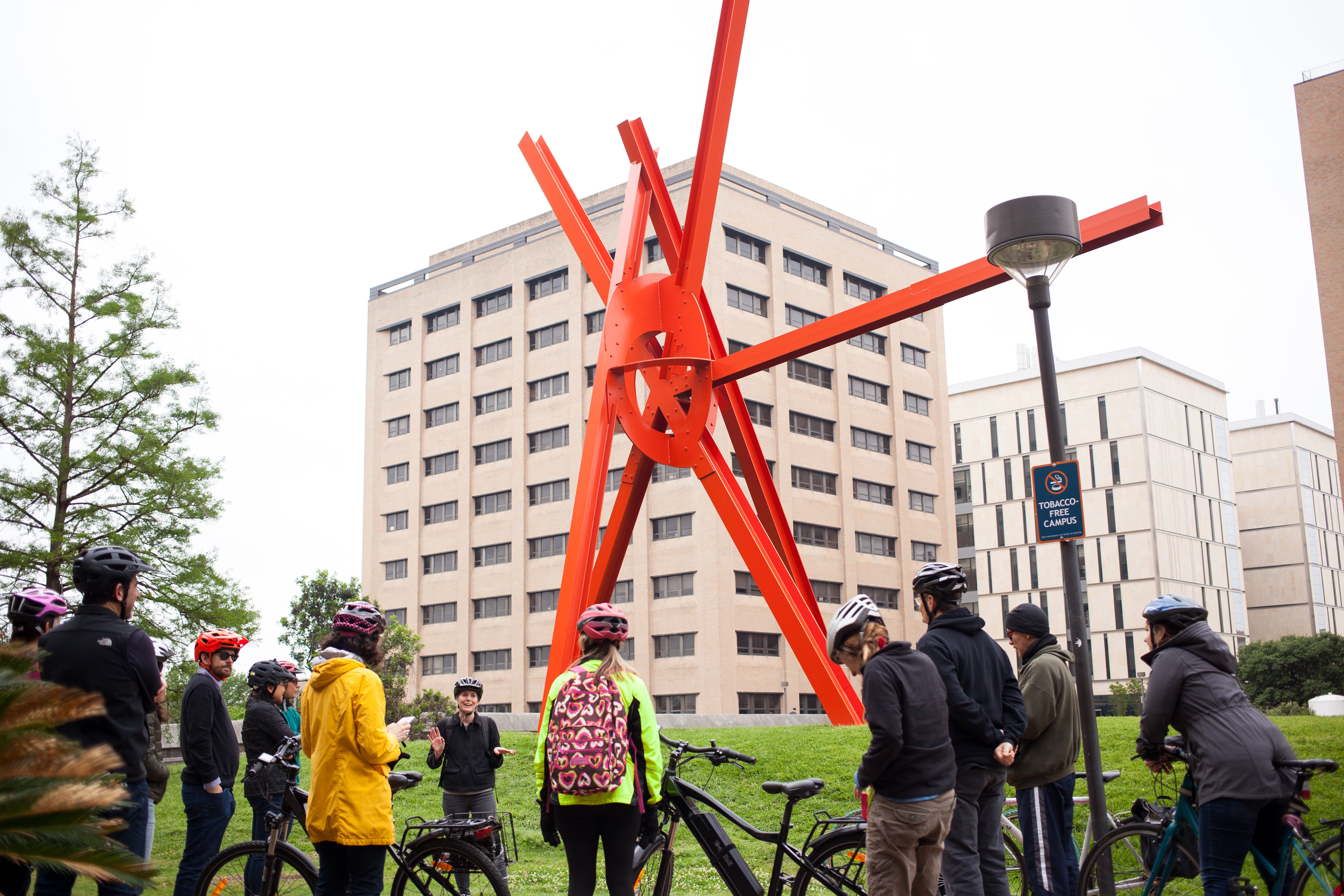 Update: Due to inclement weather, this event has been rescheduled to February 7th from 5:30 - 7:00 PM
Join Landmarks for our first Docent Training of the Spring Semester. 
Landmarks docents serve as ambassadors for our program by giving tours of the collection to campus and community visitors. In addition to learning about the artistic movements and artists represented in Landmarks' collection, docents develop public speaking skills, brainstorm tour content, and bring the collection alive to broad audiences. No previous experience with art is required and you don't have to be a UT student! Docents meet monthly to receive training and connect with other arts-interested individuals. 
Learn more about the docent program and apply online. Want to learn more? Email info@landmarksut.org for information.
Event Date:
Monday, 7 February 2022 -
Location:
Meet in Gregory Gym Plaza; 2102 Speedway