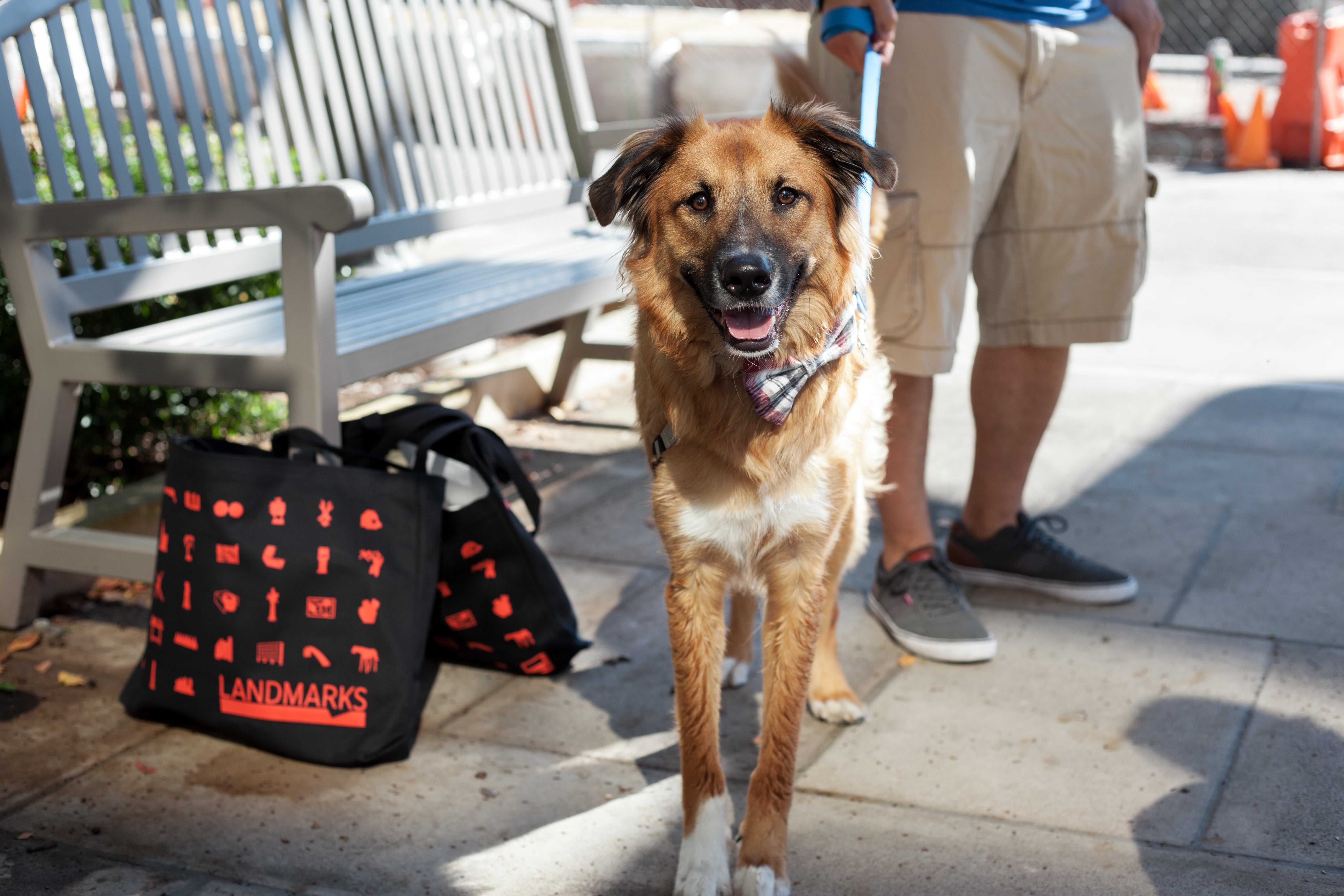 Fetch your pooch and come to campus for the return of Landmarks' annual Dog Walk! Landmarks has partnered with Blue Dog Rescue to present a docent-led public art dog walk! Bring your dog, a leash and plenty of waste bags. Don't have a four-legged friend? Meet and greet some of Blue Dog Rescue's most eligible canines!
Please make sure your dog is well-behaved around people and other animals and up-to-date on vaccinations. There will be plenty of water stops along the tour route, and each guest will receive a special Landmarks frisbee! Free and open to the public.
More about Blue Dog Rescue:
Blue Dog Rescue, Inc. was formed in 2000 as a non-profit 501(c)(3) organization. Our mission is to find permanent, loving homes for homeless dogs from Central Texas shelters in order to reduce the number of animals being euthanized. We are strongly committed to the spaying and neutering of all companion animals. Our group receives no government funding; we are funded solely through donations and adoption fees. Blue Dog Rescue has no paid staff but rather utilizes a base of volunteers who work in a variety of roles such as fostering dogs, fund- raising, PR or coordinating adoption days.