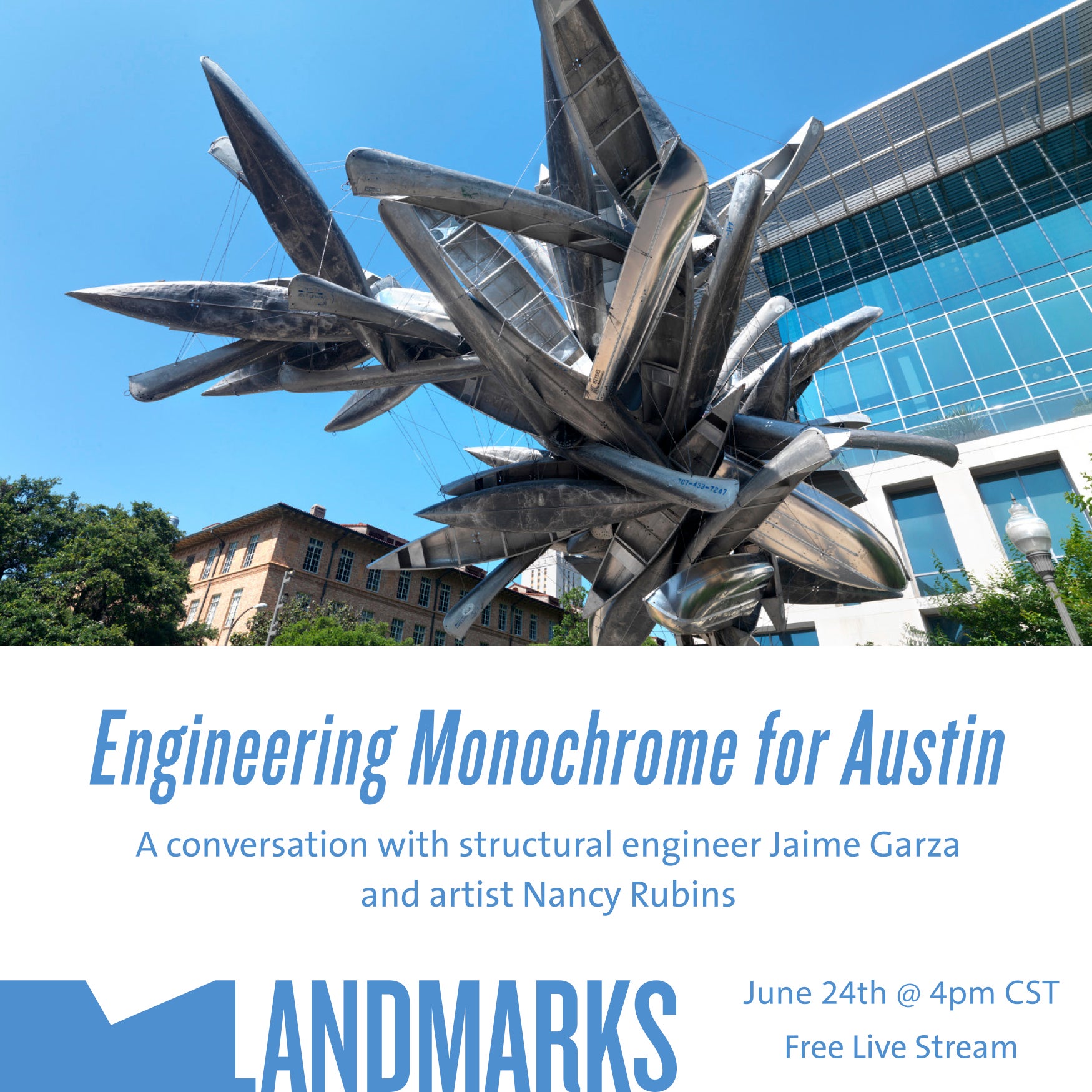 In 2015, Landmarks commissioned artist Nancy Rubins to create a site-specific sculpture for UT's Norman Hackerman building at the corner of 24th Street and Speedway Drive. Comprised of 70 aluminum canoes and small boats, Monochrome for Austin draws its support from a steel armature and intertwining cables, showcasing a dazzling display of thoughtful engineering. 

On June 24, Landmarks will host a virtual conversation with Nancy Rubins and engineer Jaime Garza (The Design Collaborative) on the structural challenges of realizing Rubins' sculpture. The panel will also feature Cockrell School of Engineering Dean Sharon L. Wood; Landmarks director and founder Andrée Bober; and Cockrell School of Engineering Assistant Professor, Tricia Clayton.

The discussion will be broadcast via Facebook live at 4 p.m. CST on June 24 and will last approximately one hour. For those who do not have a Facebook account, you will still be able to view the live video online by accessing the Landmarks Facebook page. And for Facebook users, we invite you to send in questions via the Facebook live comments section during the broadcast, as the last 15 minutes of the talk will feature a Q & A with the panel.

For more information and to join in on the talk, visit our Facebook Event. 
Event Date:
Wednesday, 24 June 2020 -