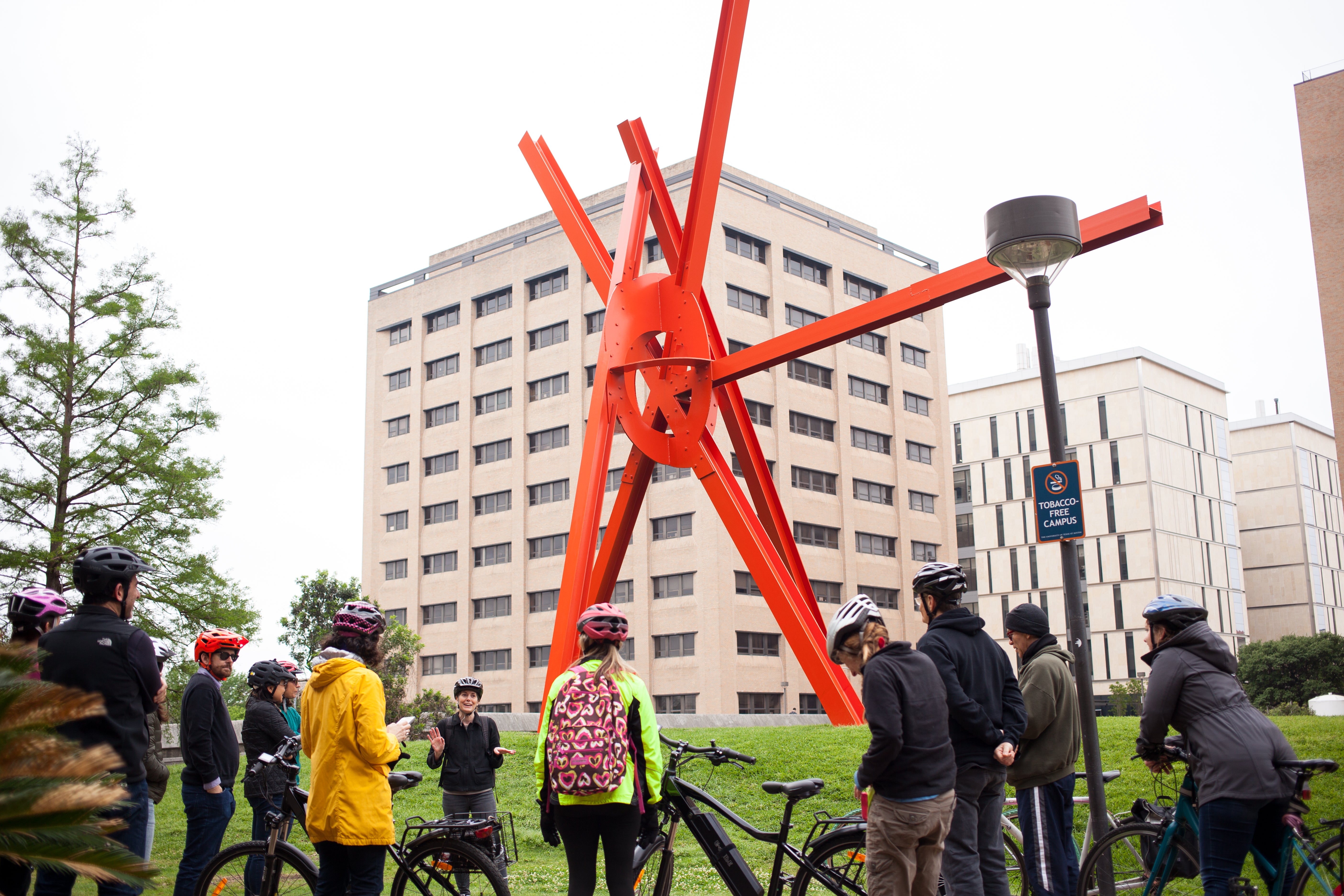 To support the health in our community, Landmarks will suspend all public programs until further notice. We invite you to visit the Landmarks Collection page to access online resources including children's activity guides, artist videos, and more. Click here to access the Landmarks Collection page. 
Spring is here and so is the return of the annual Landmarks Bike Tour! This year, we're partnering with UT's Orange Bike Project (OBP) to provide a docent-led bike tour of the Landmarks collection.
The hour and a half, two-mile adventure will begin at OBP's headquarters located on the ground floor of the 27th Street Garage. The group will bike through campus with a guide and a Landmarks Docent to explore public art at The University of Texas at Austin. This tour is a fun way to see campus, talk about art, and enjoy the weather. The ride will be at a leisurely pace, so bring the whole family! 
Need a bike? Rent one with OBP for $15; student rentals are only $5. Rental includes a helmet and bike lock and is good for 24 hours so you can explore even more of UT or central Austin on your own.
Have your own bike? Meet the group at OBP and join the tour for free!
Ample parking is available on the street or in the 27th Street Garage.
What to bring:
Bike or secure a rental with OBP
Helmet and lock (included in OBP rental)
Sunglasses
Water
Space is limited! Reserve your spot by Friday, 3 April by emailing landmarks@austin.utexas.edu
Location:
27th Street Garage; 109 W. 27th Street