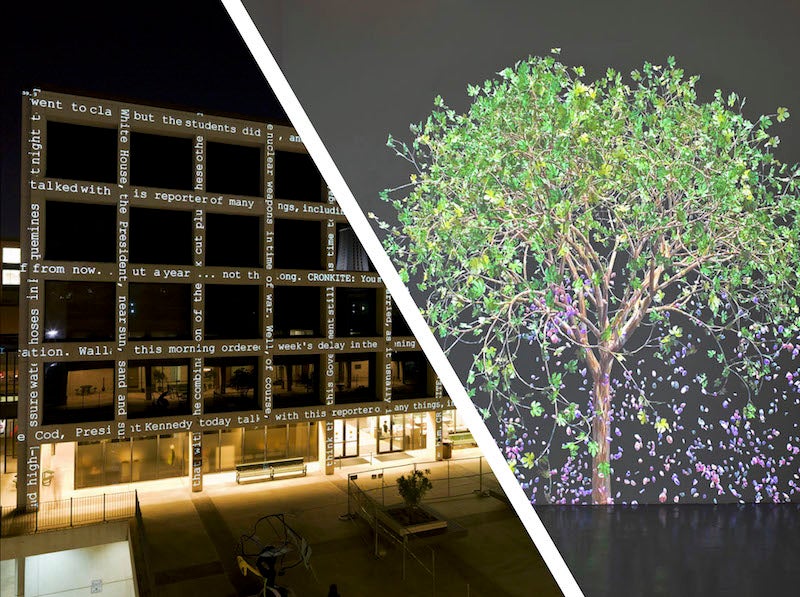 Due to the cancellation of this year's SXSW Festival, Landmarks will not be able to host this panel. We hope to have the opportunity to host the event at a later time. 
Landmarks will host a panel discussion at the 2020 South by Southwest Festival (SXSW). Digital Media in Public Art: Risks and Rewards will feature artists Jennifer Steinkamp (LA) and Ben Rubin (NYC), as well as Steve Sacks, director of bitforms gallery in New York. Part of SXSW's art and design track, the discussion will be morderated by Andrée Bober, founder and director of Landmarks.
The ways that artists use and respond to technology changes as rapidly as technology itself. This panel will highlight the role of digital art in Steinkamp and Rubin's artistic practices, detailing the opportunities and constraints within the medium. It will also explore issues involved with maintaining digital art works and available solutions; the vulnerabilities of digital public art, such as hacking or system breakdowns; the role of data visualization in art; and the unique opportunities that digital public art offers for audience engagement.
Andrée Bober will offer insight on her experiences managing the fabrication, maintenance and public programming for digital works in Landmarks' collection. Steve Sacks, drawing on his experience as director of a gallery dedicated to digital art, will discuss trends in digital art and its role in the art market.
WHEN:
Thursday, March 19, 2020
3:30 – 4:30 pm
WHERE:
JW Marriott Austin, Salon E
110 East 2nd Street, Austin
ADMITTANCE:
This session is open to SXSW Interactive and Platinum badge holders, as well as those with day passes.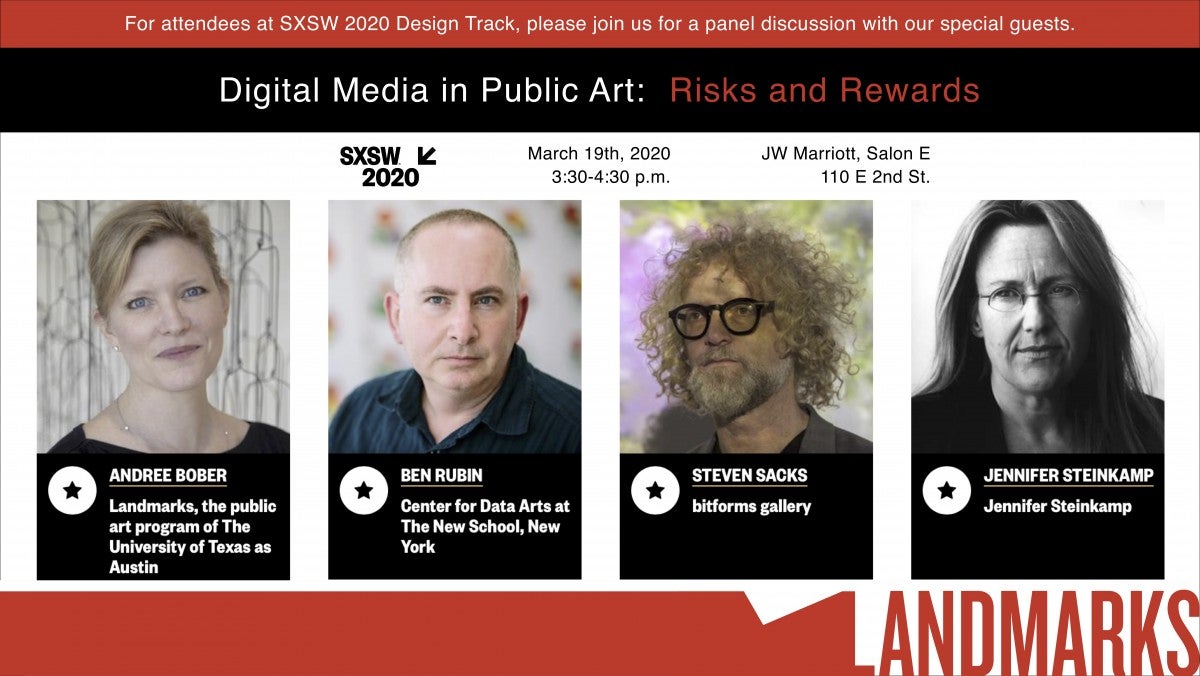 Event Date:
Thursday, 19 March 2020 - 3:30pm