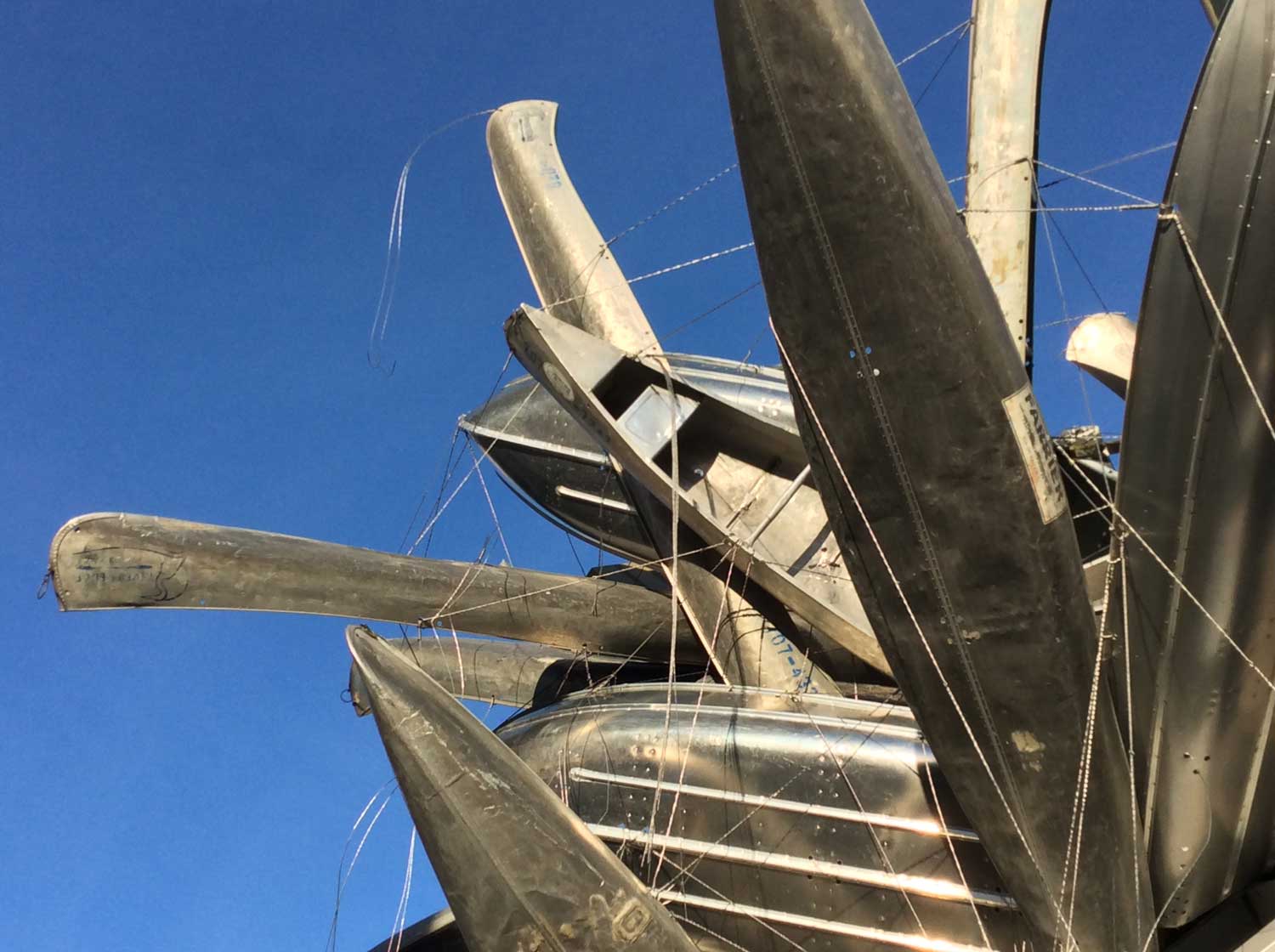 Join Landmarks in celebrating artist Nancy Rubins' Monochrome for Austin on 5 March 2015. The sculpture, a large-scale assemblage made from seventy aluminum canoes and small boats, is located at the corner of 24th Street and Speedway. Commissioned by Landmarks, Monochrome for Austin draws its support from a steel armature and intertwining cables and stands fifty feet tall, making it the largest sculpture on campus to date.
The celebration will feature a public Q&A session with Rubins at 5:30 p.m., followed by a reception with live music from Austin afrobeat group Hard Proof, food and drinks at 6:30 p.m. at the Norman Hackerman Building. The event is sponsored by Landmarks and admission is free to the public with advance registration.
Register by 3 March to secure your spot for the reception. Space is limited and registration is required.
WHEN:
Thursday, 5 March 2015
5:30 p.m. – Public Q&A with artist Nancy Rubins and art critic Nancy Princenthal, Norman Hackerman Auditorium (NHB 1.720).
6:30 p.m. – Celebratory reception. Norman Hackerman Porch.
WHERE:
The University of Texas at Austin
Norman Hackerman Building (NHB)
100 E. 24th Street
Austin, TX 78712
For more information, please contact landmarks@austin.utexas.edu.
Event Date:
Thursday, 5 March 2015 - 11:30am
Location:
Norman Hackerman Building (NHB)