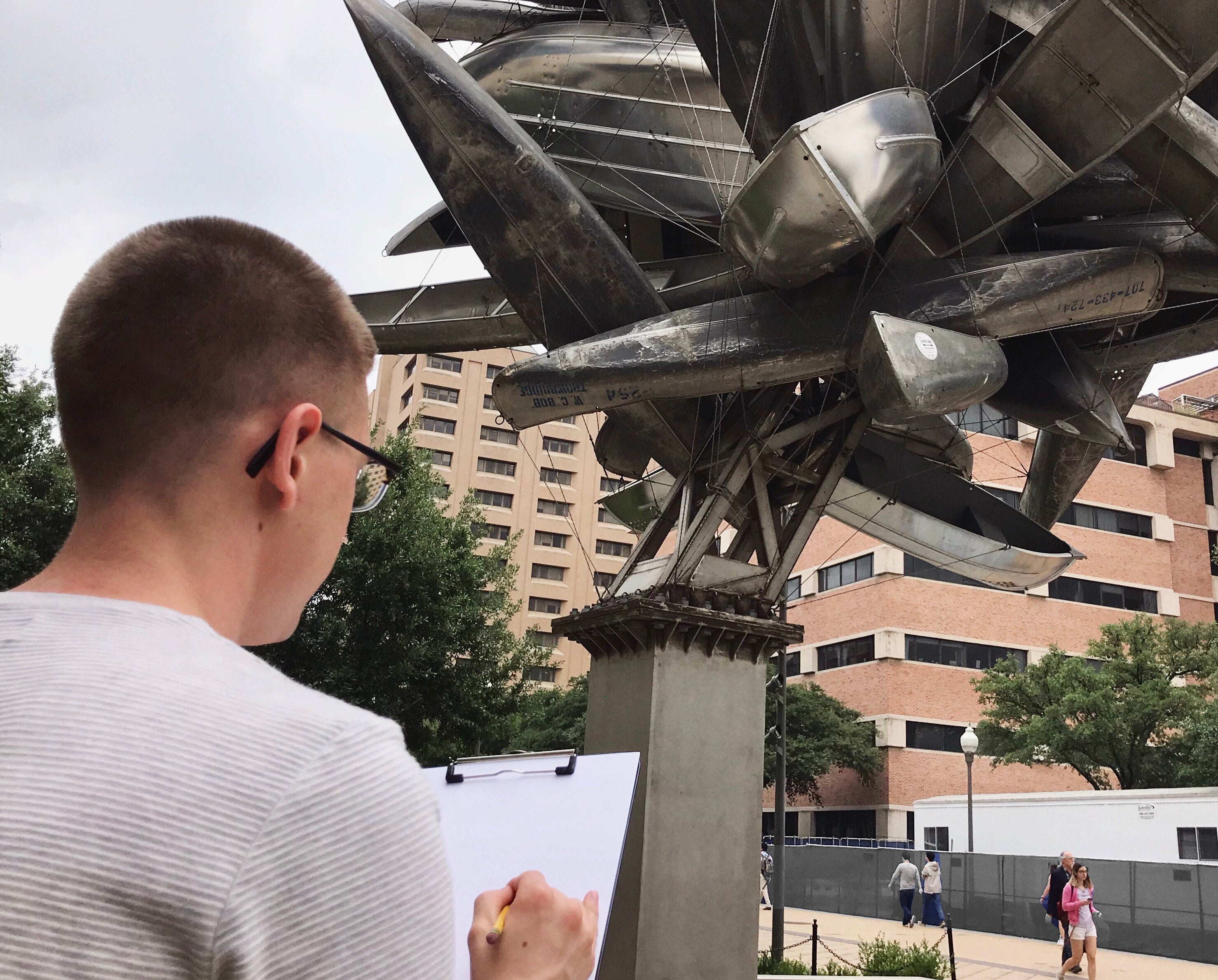 As an official event of the West Austin Studio Tour, Landmarks invites you to experience plein air drawing!  Sharpen your spatial skills (and make some great drawings) by considering how sculpture, architecture, landscape and shadow function within the built environment. Plein air drawing and painting brings art making out of the studio and into the landscape.
We'll start the plein air mini-tour at Nancy Rubins' Monochrome for Austin at 11am, then move to Sol LeWitt's Circle with Towers. Participants will have the opportunity to observe and draw each artwork for 30 minutes.
Dress for the outdoors and bring basic drawing supplies such as paper, pencils and charcoal. Landmarks will provide an additional selection of tools to expand your practice.
WEATHER UPDATE (9 May 2019):
The weather on Saturday is currently looking like it'll clear up, so the tour is still on! Please check our social media (Facebook, Instagram, Twitter) the morning of the event for any additional weather-related updates.
Event Date:
Saturday, 11 May 2019 - 11:00am
Admission:
Free, no reservations required