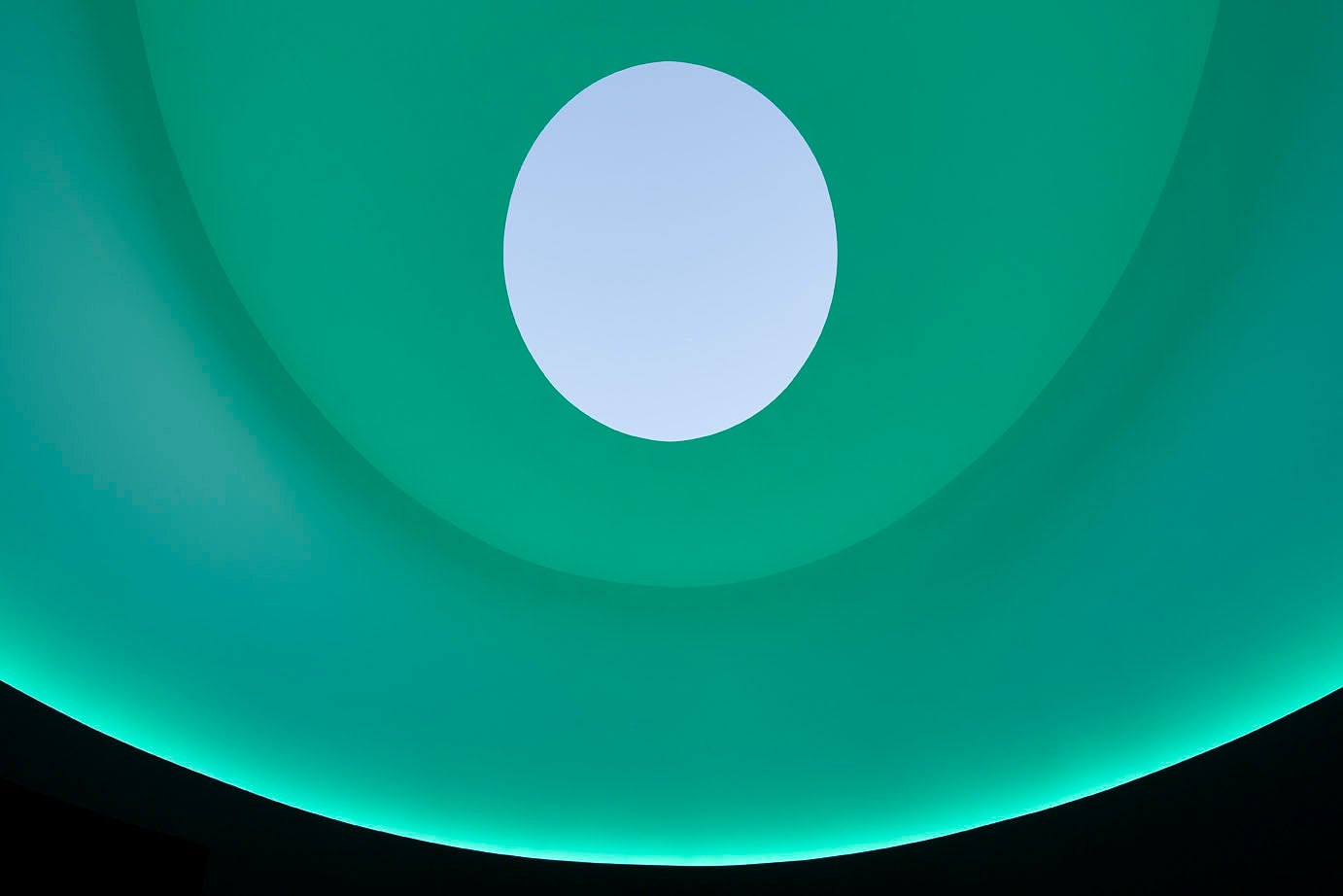 ALL PERFORMANCES ARE FULL. EMAIL TO JOIN THE WAITLIST. 
Rolling Ryot and Landmarks have partnered to bring you a multi-sensory, immersive sound experience inspired by the James Turrell Skyspace The Color Inside. Composers use Shepard tones–an auditory effect that fools the human ear into hearing perpetually rising or falling tones–to complement the visual effects witnessed through the blending of natural and synthetic light during the sunset light sequence in the Skyspace.
Join Rolling Ryot and Landmarks for three performances of the hour-long show.
Wednesday, 26 September – Friday, 28 September: 6:45-8:15. Reservations required. Email Landmarks@austin.utexas.edu with your preferred date.
Rolling Ryot is a sound art collective funded by the Austin Cultural Arts Division. It's 2018 season is entitled The Extinction Project and focuses on pressing topics around local and global wildlife habitat ecology. This is the organization's third and final performance for 2018. The installation was designed, composed, and performed by Neal Johnson, Lyman Hardy III, and Kyle E. Evans.
Neal B. Johnson designs and builds interactive sound art installations. His sources of inspiration include immersive environments, field recordings, and bent circuits. Lyman Hardy III is a composer, audio engineer, and percussionist whose work ranges from electronic and experimental composition, multimedia creation and performance, sound design and mixing for feature films and beyond. Recent notable work includes sound design and mix for Jameson Brooks' Bomb City and Keith Maitland's Emmy-Nominated TOWER, and performance and composition for maximalist multimedia ensemble Total Unicorn. Kyle Evans is a new media artist, sound designer, electronic instrument creator, educator, and performer. With a focus toward experimental music and sound art, his collective work ranges from music technology development to new media installation.
Event Date:
26–28 September 6:45 p.m. - 8:15 p.m.
Location:
Student Activity Center Rooftop, 2201 Speedway, Austin, Texas 78712
Reservations:
Email landmarks@austin.utexas.edu