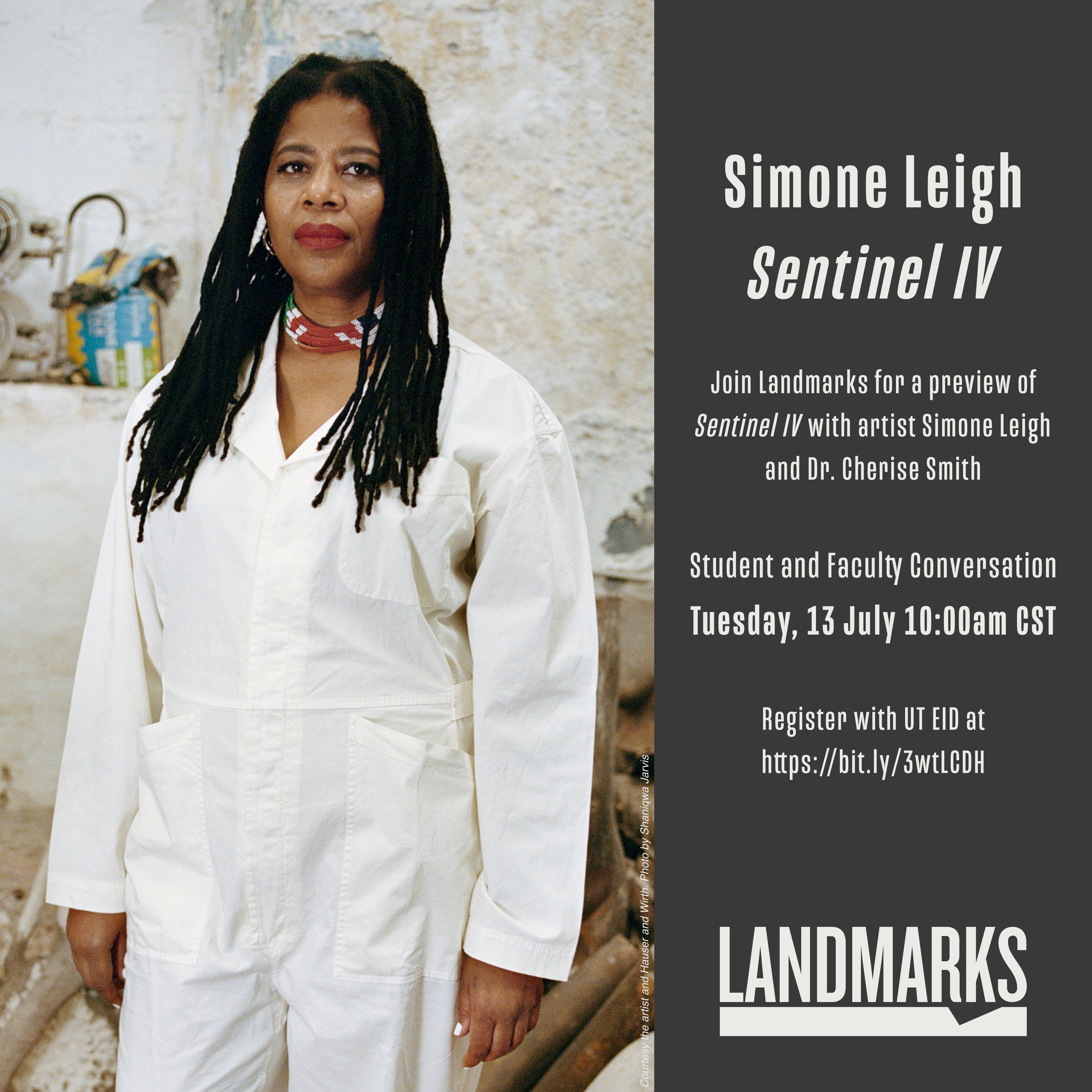 PLEASE NOTE: Due to an unanticipated scheduling conflict, this event has changed to coincide with the public opening on July 15.
We invite you to join us for the online public opening with Leigh and curatorial contributor Stephanie Sparling Williams on July 15 at 4:30 PM CST. You may register at LandmarksRSVP.org
Join Landmarks for a conversation on our newest acquisition, Sentinel IV by Simone Leigh. On July 13 at 10:00 AM CST, we will host a conversation with Leigh and Dr. Cherise Smith, with opening remarks from Landmarks director Andrée Bober and College of Fine Arts Dean Ramón Rivera-Servera.
Leigh creates sculptures that are concerned with the empowerment of Black women, often drawing inspiration from vernacular objects of the African Diaspora. Sentinel IV is modeled after a Zulu ceremonial spoon, a utensil that conveys status among the Zulu people and symbolizes women's labor. It extends the artist's interest in neglected objects that are shaped by use and imbued with power and meaning.