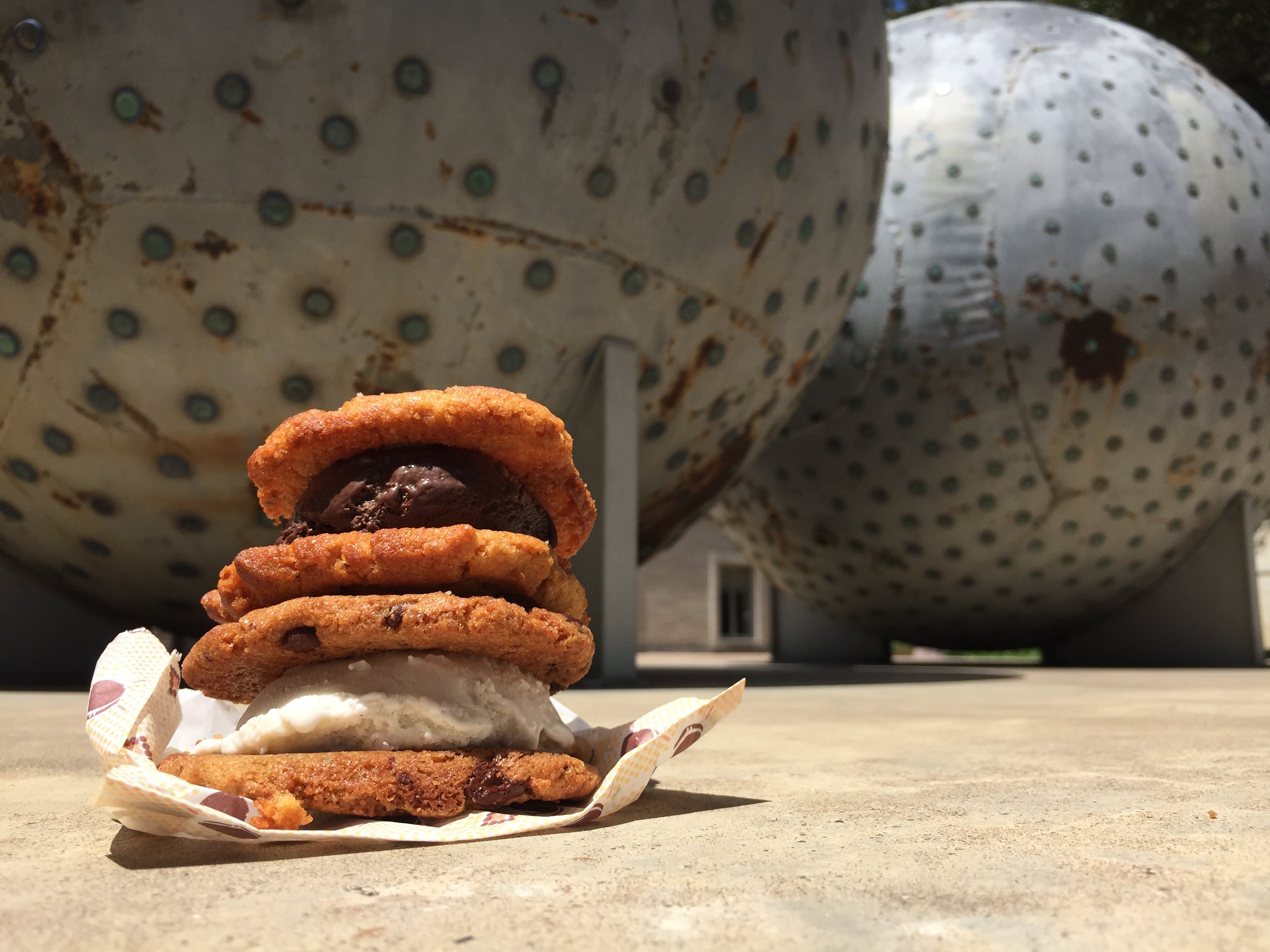 Welcome back Longhorns!
Landmarks had a busy summer preparing for new acquisitions and planning dynamic new programming and we need your help!
We're looking for art lovers, makers, and admirers to join Landmarks Docents and Landmarks Preservation Guild. Volunteers help preserve the collection and educate the Austin community about public art. 
Interested to learn about some of the most important artistic trends of our time and meet people who share a passion for public art? Talk with Landmarks staff and volunteers about upcoming projects, programs, and volunteer opportunities and cool off with free ice cream treats from Moojo on Tuesday, 5 September from 4:30 - 5:30 p.m. next to Donald Lipski's The West on Inner Campus Drive just east of the Tower!
Event Date:
Tuesday, 5 September 2017 -
Location:
Donald Lipski's The West on Inner Campus Drive