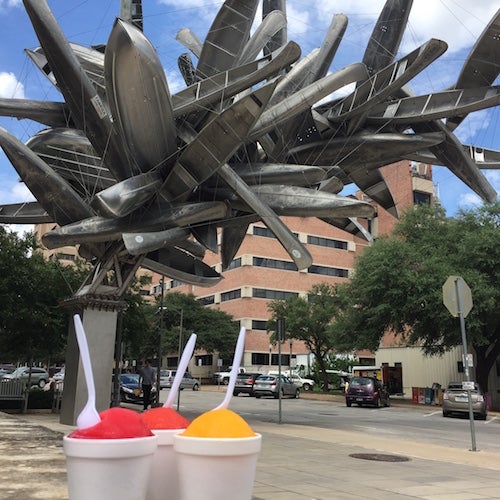 Welcome back, Longhorns!
Have you ever wondered about those silver canoes balancing over Speedway? Or just what that big conch shell is doing at Dell Medical School? Have you considered how the arts can enhance your UT experience? Here's your chance to find out! 
Ask us about upcoming events, projects, and volunteer opportunities with Landmarks Docents and the Landmarks Preservation Guild, and cool off with free treats from Casey's New Orleans Snowballs on Wednesday, 5 September, from 4:30-5:30pm at Nancy Rubins' Monochrome for Austin on 24th and Speedway.
Event Date:
Wednesday, 5 September 2018 -