The third annual Landmarks Dog Walk was a huge success! We raised some money for our friends at Blue Dog Rescue and created a few more four-legged art lovers. Check out some of our favorite photos and hear what some canine tour goers thought of the event.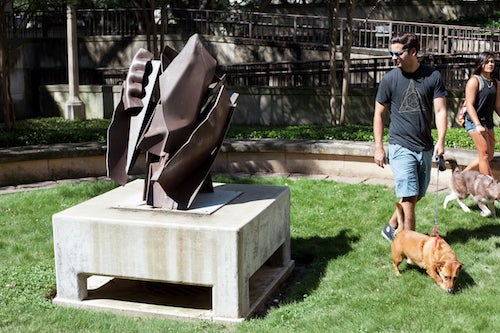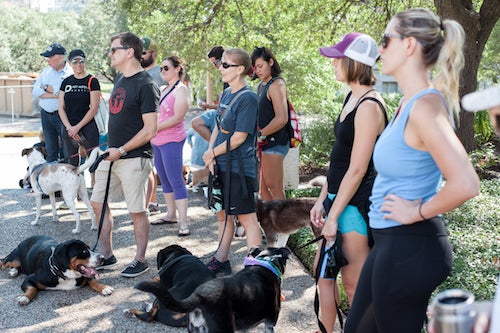 Australian Shepherd mix, Chloe, planned a fun day exploring Austin to celebrate her adoption anniversary with her human, Michael. "We've spent the last eight years exploring all over the country and this was another great adventure! Both Michael and I identify with the aesthetics of minimalism so we were pleasantly suprised to discover a work by Sol LeWitt right here in the heart of Austin!"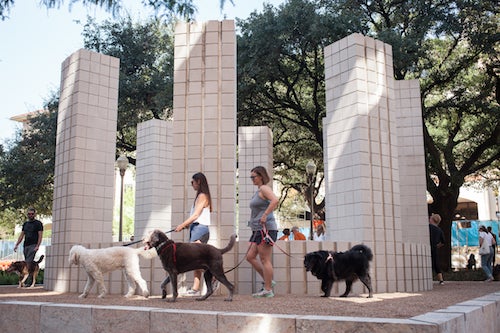 Chloe and Michael (far left) admiring Sol LeWitt's Circle with Towers.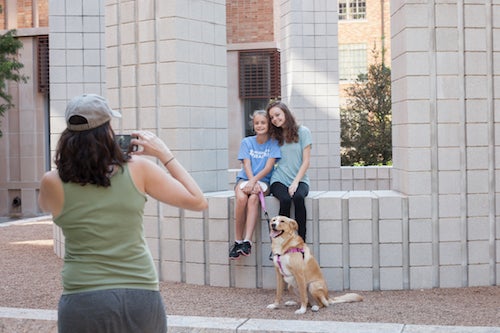 Circle with Towers was a favorite of many and served as a backdrop for family photos.
Austin tastemaker, Instagrammer, and labradoodle, Brady, enjoyed the scale and symmetry of Donald Lipski's The West. "I find the use of balance and geometric symmetry very soothing in abstract sculpture. This is my favorite work in the collection. It reminds me of the sea and the jagged coastline of my native Labrador."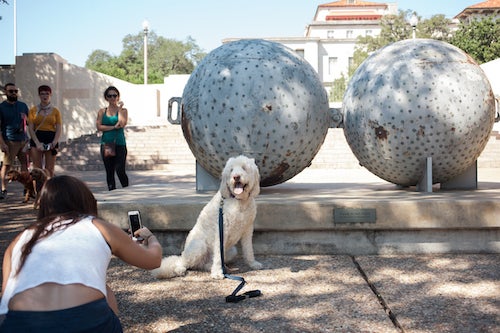 Follow Brady and his Austin adventures @365thingsaustin!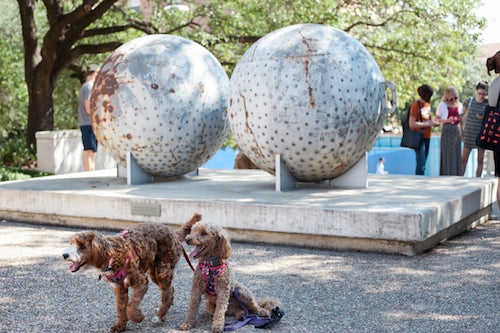 Seeing double!
Preferring to stay anonymous, a high-powered frisbee aficionado joined the tour hoping to add to his world-class collection. "Typically I travel to Paris or Milan to find such a unique piece. This diameter is a real game changer and the flavor is truly transformative! What a cultural gem we have here in central Texas." Looking to add this piece to your collection? Tag @landmarksut on Instagram with a photo of your dog and one of our public art projects and we'll send you a shiny Landmarks frisbee for you and your pooch!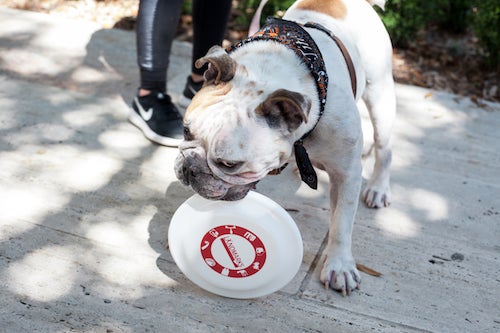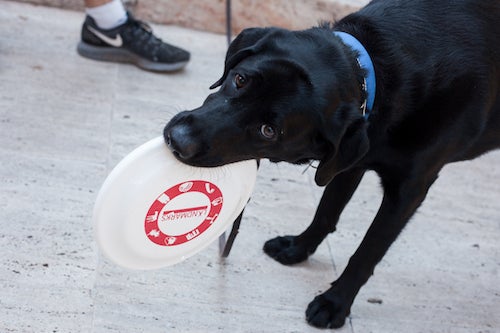 If you missed the fun this year stay tuned to our Events page for next year's event!
photos by Lawrence Peart