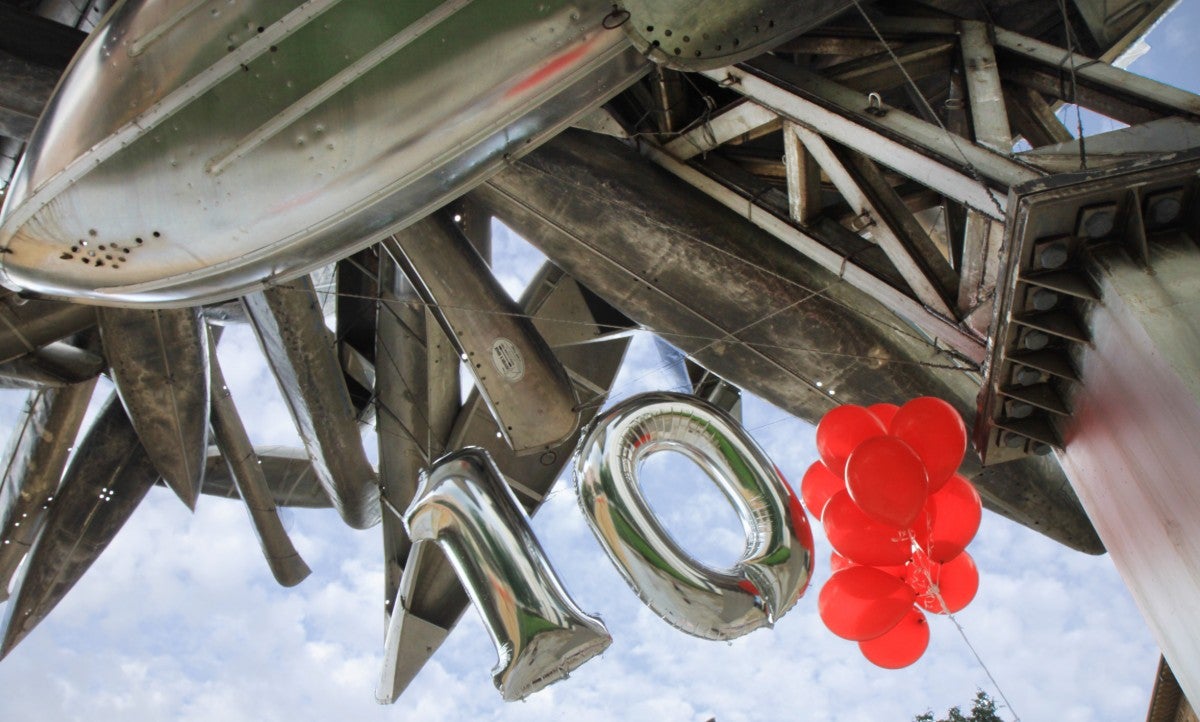 Ten years ago, Landmarks was launched to bring great public art to The University of Texas at Austin. Beautifying the campus and giving UT bragging rights, the program provides opportunities for thought and growth for all students, no matter their major.
 
Now with 41 works across campus, Landmarks must keep the art looking its best and available to all – and to do that, we need your help.
 
In honor of Landmarks' 10th anniversary, we hope you'll make a a gift towards conservation and maintenance of the public art on campus. Your gift to Landmarks provides vital treatments such as cleaning, waxing and the application of anti-graffiti coatings.
Celebrate Landmarks 10th anniversary and make a gift today.
Below are a few ways your gift may be used:
 
$1,000 – Applies anti-graffiti coating to one sculpture
$500 – Removes discoloration on Sol LeWitt's Circle with Towers
$250 – Hires a professional conservator to hold a workshop for student volunteers
$100 – Installs barricades around a sculpture to perform conservation treatment
$50 –  Provides an annual supply of cotton rags for conservation
$25 – Provides one set of tools and materials for one conservation student volunteer
$10 – Purchases 100 nitrile glove worn by LPG students