To honor recipients of its annual Ken Shine Prize in Health Leadership, Dell Medical School at The University of Texas at Austin has chosen the work of artist Seymour Lipton (1903-1986) to represent this prestigious award.
Since 2017, Dell Medical School has awarded the annual Ken Shine Prize to an innovative national leader who has made significant contributions to advancing health and the health care system. As the result of a partnership between the university and the Estate of Seymour Lipton, awardees will now receive a small bronze reproduction of Seymour Lipton's sculpture, Pioneer.
Pioneer was fabricated by the artist in 1957 and donated to The Metropolitan Museum of Art by Mrs. Albert A. List in 1958. It is one of three Monel metal sculptures by the artist held in the museum's collection that are on long-term loan to Landmarks.
The original full-scale sculpture is exhibited at the medical school's Health Education Building, where medical students and faculty encounter it daily. Clay Johnston, M.D., Ph.D., dean of the Dell Medical School, was inspired by the sculpture as a model for the award. "Lipton's Pioneer stimulates our imaginations and serves as a frequent reminder that the arts foster creative thinking—a must for our future leaders," he said. "It also represents the innovative and pioneering spirit of the distinguished awardees."
Michael and Alan Lipton, who represent their father's estate, are thrilled that the sculpture has proved to be inspirational to the school and to the extraordinary physicians making a difference in the field. "We are honored that our father's legacy has been advanced by this special recognition," they said.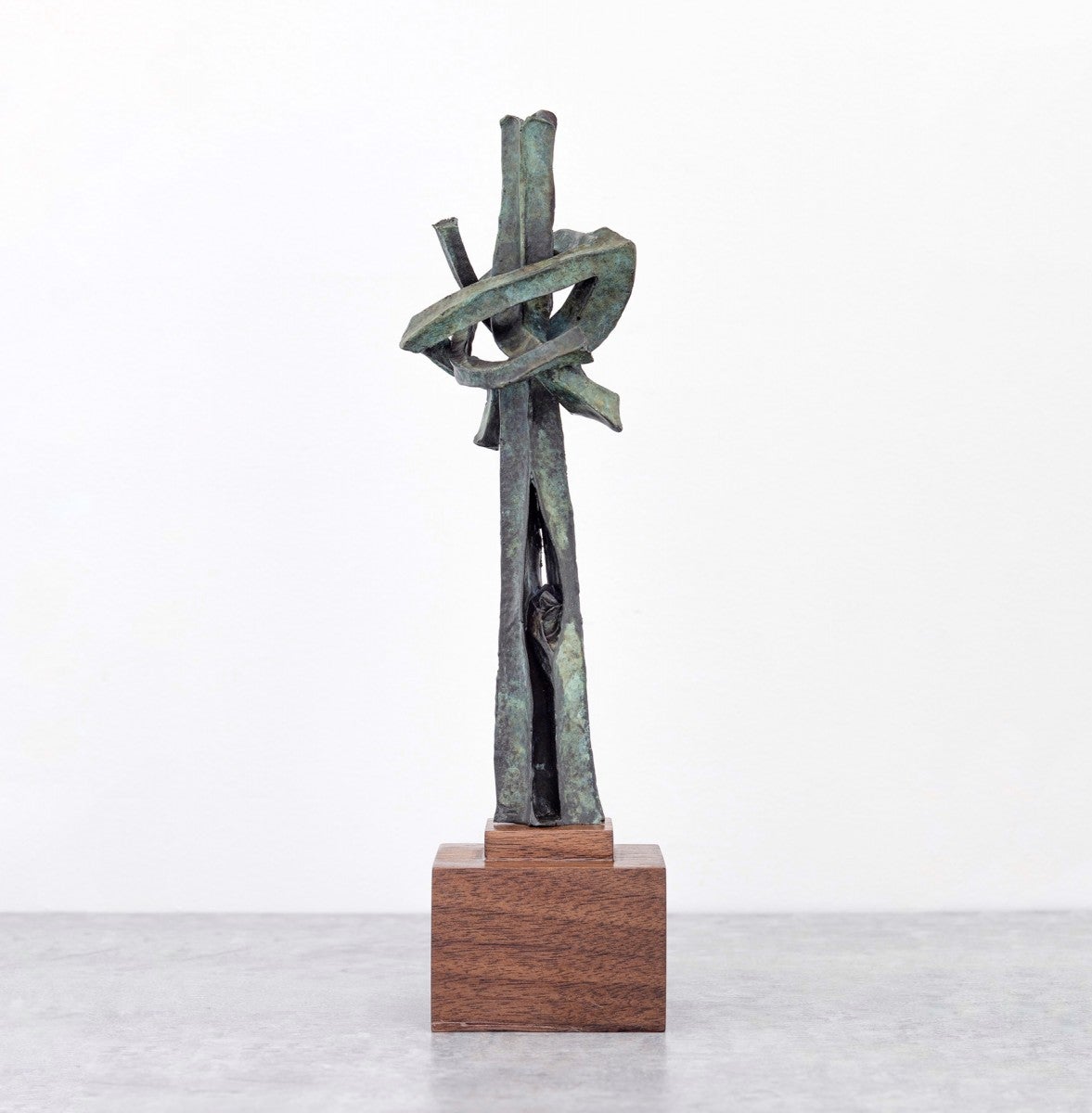 Seymour Lipton (1903-1986), The Ken Shine Prize in Health Leadership, after "Pioneer", 1957/2018, bronze with wood base, 11 1/4" x 2 3/4" x 2 3/4" / 28.6 x 7.0 x 7.0 cm