It's the first day of fall and Landmarks is looking forward to welcoming our favorite time of year with the annual Dog Walk! Is your kanine pal a deep thinker? Is he constantly contemplating the meaning of life through art and other forms of aesthetic beauty? Then the Landmarks Dog Walk is the cultural fix your pup needs! Join us for a fun, dog-friendly walk around campus and learn about the public art collection. Please be sure your dog is socialized and able to mingle with other four-legged art lovers! Visit our Events page for more details. 
Here are some highlights from past Dog Walks.  
Video by Thomas Humphreys.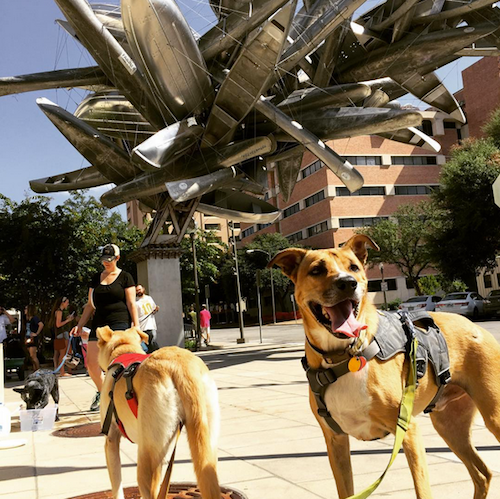 Art lovers admiring Nancy Rubins' Monochrome for Austin. photo by Lisa Rae.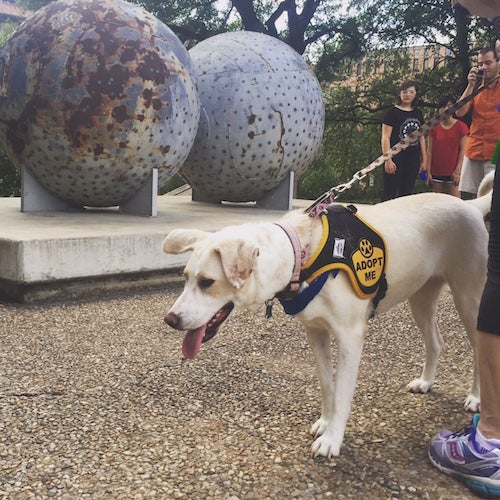 Adoptable art critic analyzing Donald Lipski's The West. photo by Lisa Rae.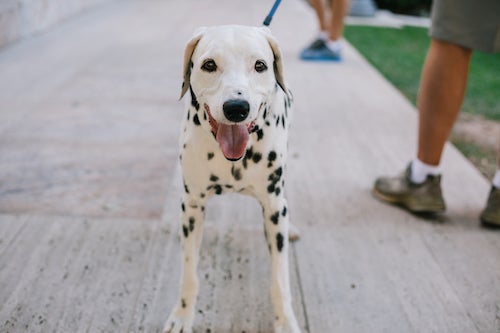 Eager art student ready to learn from the masters. photo by Lawrence Peart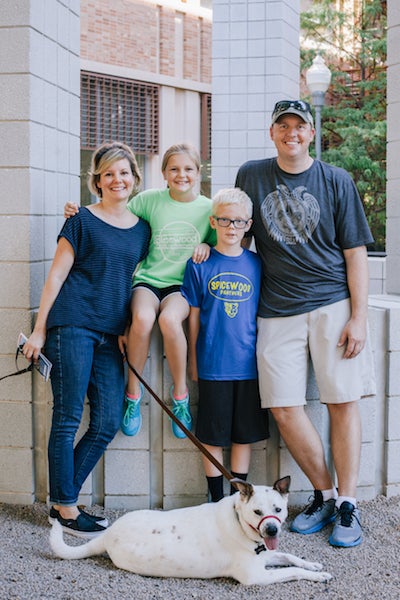 High-profile art collector with his humans and Sol LeWitt's Circle with Towers. photo by Lawrence Peart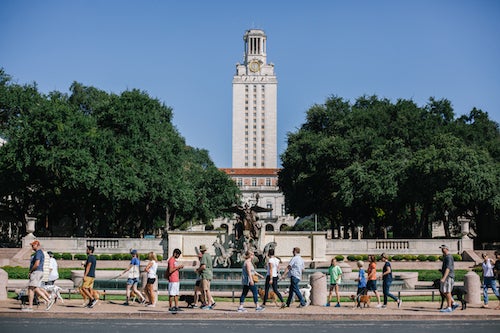 Class of 2020 sniffing out campus! photo by Lawrence Peart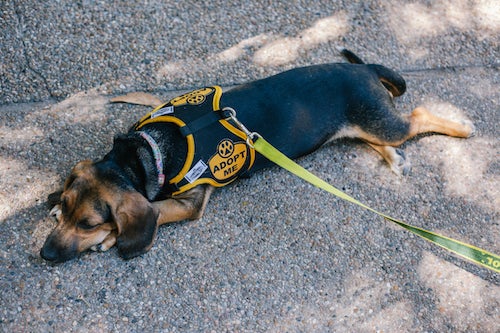 Starving artist in need of forever home. photo by Lawrence Peart.
We'll be taking donations for Blue Dog Rescue and there will be plenty of woofers looking for a good home!
Come see some great art and leave with a new furry friend! See you 1 October at 11 am.