The Alcalde, the alumni magazine of the University of Texas, released its list of 40 Reasons to Hook 'Em, a compendium of the best aspects of being a Longhorn.
Coming in at Number Six was Landmarks, the public art program of The University of Texas at Austin. The Alcalde waxes poetic on James Turrell's The Color Inside on the roof of the Student Activity Center, and champions the more than 40 works of public art Landmarks brings to the central campus.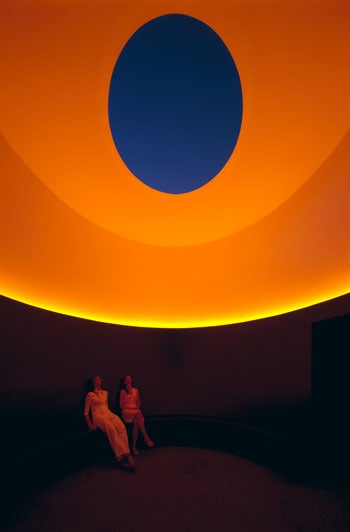 Landmarks and James Turrell Skyspace bleed burnt orange. Photo by Florian Holzherr
Thank you Texas Exes and the Alcalde for including Landmarks on such a competitive and prestigious collection of UT's accomplishments. Scroll through the entire list of 'Braggin' Rights' on the Alcalde website.