Landmarks is pleased to welcome Kathleen Brady Stimpert!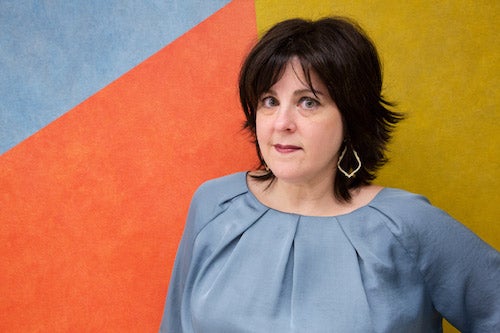 As Landmarks' new deputy director, Kathleen will oversee daily operations including administration, collections management, education programs and communications. She will also serve as a representative of and chief advisor to Landmarks Director Andrée Bober and assist with strategic planning, board development and fundraising initiatives.
Kathleen comes to Landmarks from the City of Austin Cultural Arts Division where she managed all communications as well as the City's UNESCO designation and cultural tourism plan. Prior to that, she served as Director of Public Relations and Marketing for the Blanton Museum of Art, Chief Communications Officer for The University of Texas at Austin School of Architecture, and as Director of Communications for the National Academy Museum in New York.
Kathleen brings two decades of experience to Landmarks, including expertise in branding, marketing and public relations, and strategic planning and project management, particularly within the cultural sector. She has served as a panelist and presenter for the Texas Association of Museums Annual Conference, People Fund's Innovation Week, and the Texas Cultural Trust's Medal of Arts Awards, among other programs. She is a member of the Community Advisory Board for KMFA—Austin's classical radio station, and has served as a freelance writer or editor for publications including the Austin Chronicle, Glasstire, Conflict of Interest and Edible Austin. Kathleen co-edited the catalogue, William Beckman, published by the University of Washington Press, for the artist's 2002 exhibition at the Frye Art Museum in Seattle.
Kathleen looks forward to strengthening Landmarks' programs and engaging the campus and community.