Landmarks announces an extraordinary $5 million gift from the Austin-based Still Water Foundation. Still Water's gift will serve as the cornerstone of our upcoming endowment initiative, ensuring our ability to serve the campus and community for generations to come. The award will consolidate educational programs, conservation and communications efforts, and outreach to new and more diverse communities. The Still Water gift includes a $2 million challenge, which Landmarks will be fundraising to match.
The University's Blanton Museum of Art also received $5 million from Still Water, which will be used to transform the museum's grounds.
Jill Wilkinson, President of the Still Water Foundation, remarked: "Landmarks and the Blanton represent outstanding programs at the University of Texas. In making these gifts, our hope is to raise the visibility of the visual arts on campus and to encourage broad participation in the fundraising campaigns. These programs are jewels in our community that all of us should be excited to experience and support."
We are enormously grateful to Still Water for their transformative gift. To ensure that we can continue bringing great works of art to the campus and community, we invite all to support Landmarks as we work to meet Still Water's $2 million challenge match.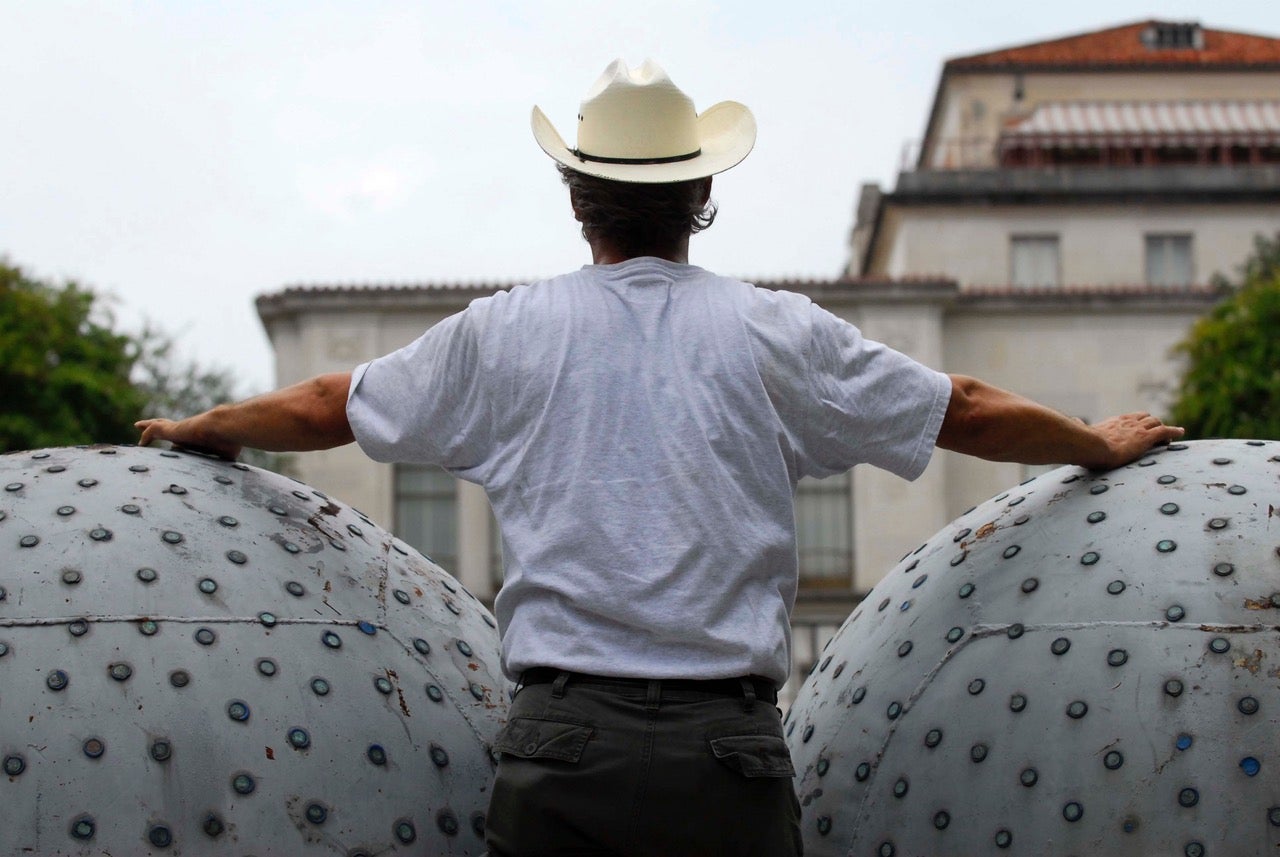 Donald Lipski, The West, 1987. Photo by Marsha Miller