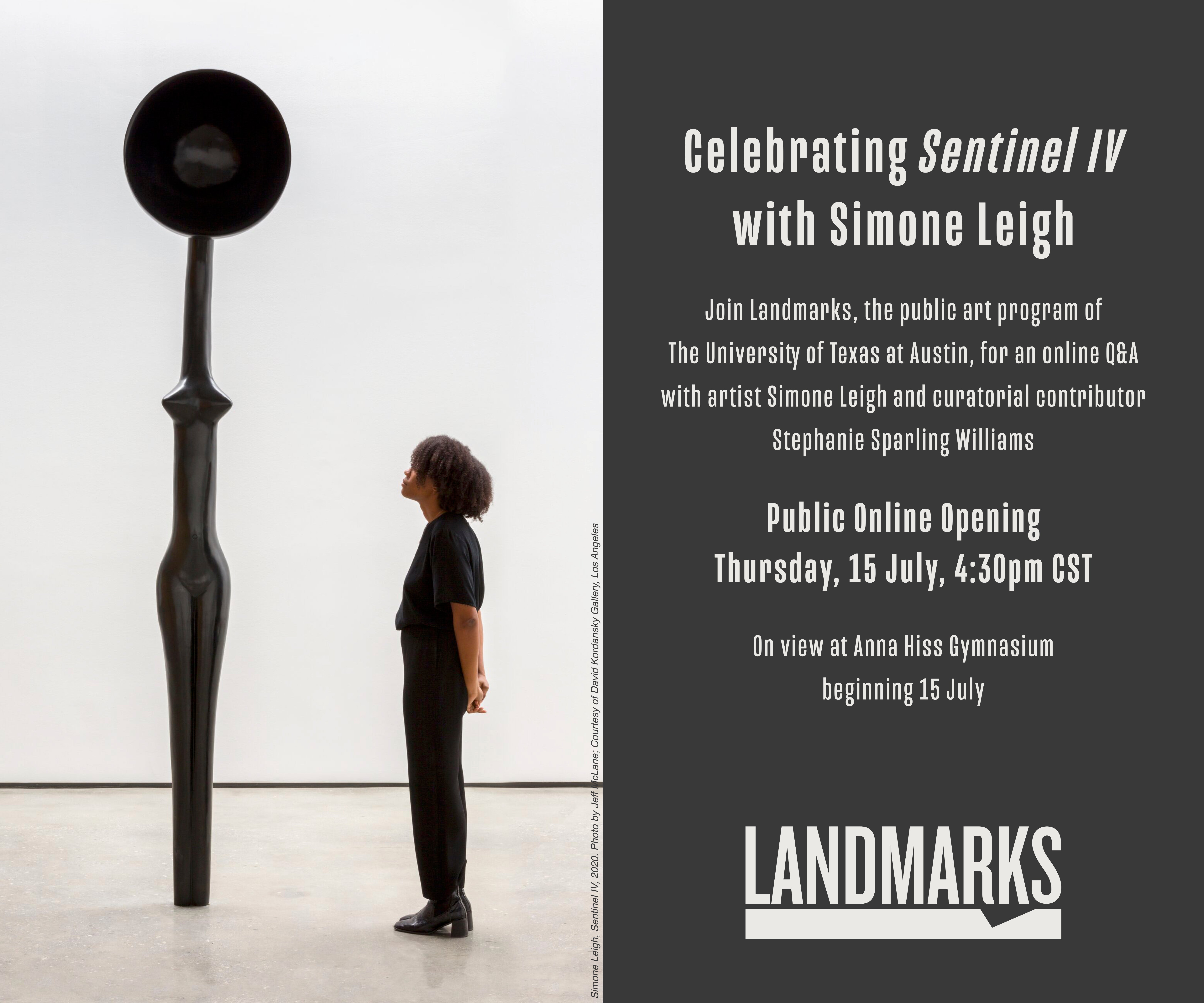 Join Simone Leigh as Landmarks celebrates the newest addition to the university's public art collection. Sentinel IV will be sited at the redesigned Anna Hiss Gymnasium courtyard and on view beginning 15 July. The welcoming garden anchors the sculpture in a gathering space that invites reflection and engagement. 

The virtual opening event features artist Simone Leigh, the first artist to be commissioned for the High Line Plinth in New York. She will represent the United States at the 59th International Art Exhibition of La Biennale di Venezia in 2022.
Leigh will be in conversation with Stephanie Sparling Williams, a Black feminist theorist and associate curator at the Mount Holyoke College Art Museum who serves as curatorial contributor. They'll discuss the ways that the sculpture honors Black femininity while investigating historical and intersecting ideas of race, beauty, and the association of Black women's bodies with work. Audience questions are encouraged, so register today.

15 July at 4:30 PM CST
This event is free and open to the public.
Register at LandmarksRSVP.org