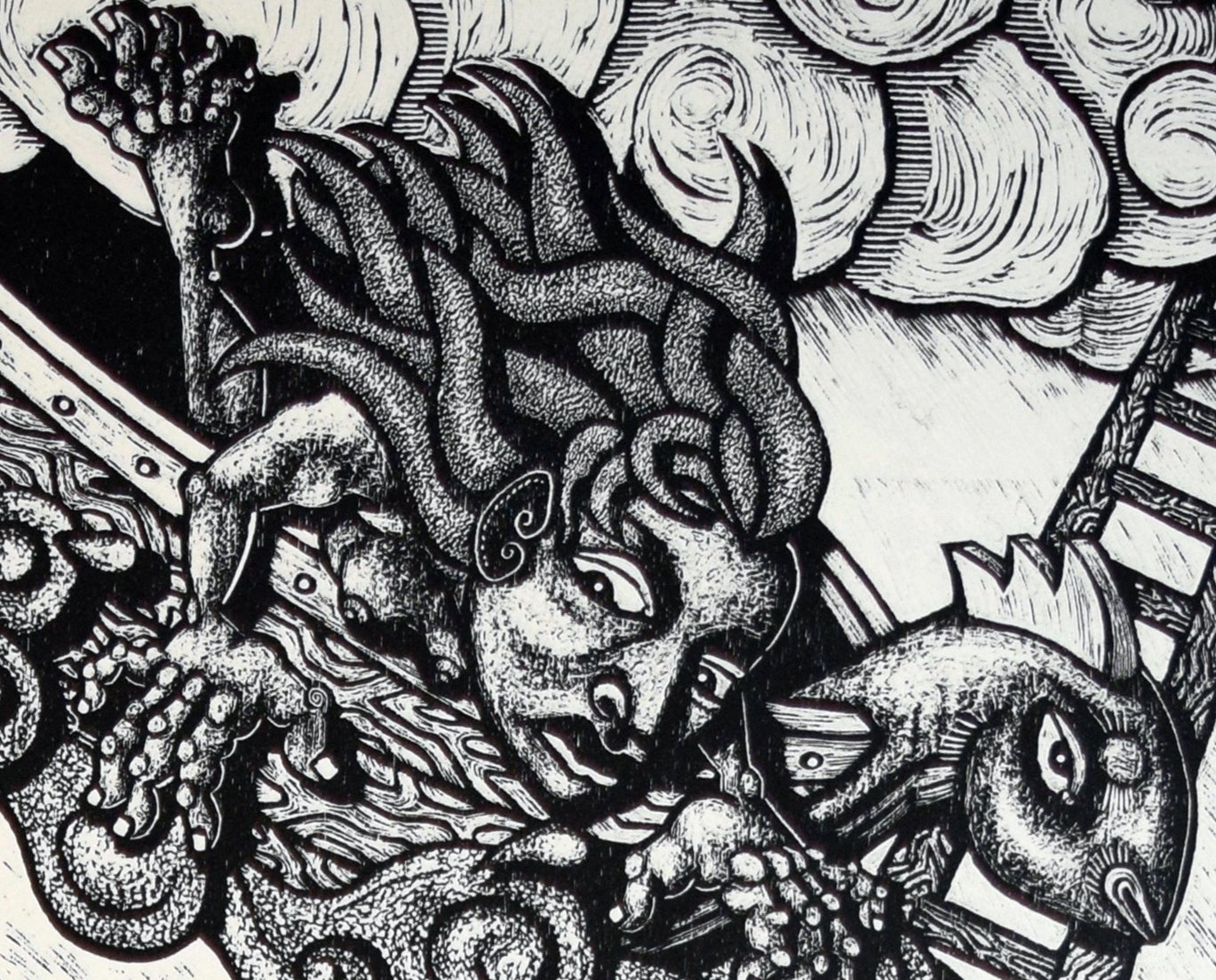 Landmarks, in partnership with Flatbed Press, welcomes back Jay Bolotin with an exhibition of 20 woodcut and relief etchings. In The Book of Only Enoch, Bolotin creates a bizarre, captivating, and dream-like world inhabited by people, flora, fauna, and heretofore unknown forms and spaces akin to epic story-tellers like William Blake and Lewis Carroll. 
The Book of Only Enoch is part of an ongoing trilogy of motion pictures called The Jackleg Testament, all constructed from Bolotin's visual work. A woodcut motion picture, The Jackleg Testament Part I: The Story of Jack & Eve, was featured in the 2014-2015 season of Landmarks Video.
The exhibition runs through Saturday, 11 March 2017.
Event Date:
Friday, 20 January 2017 - 12:00pm
to
Saturday, 11 March 2017 - 11:00am
Location:
Flatbed Press; 2832 East MLK Blvd.