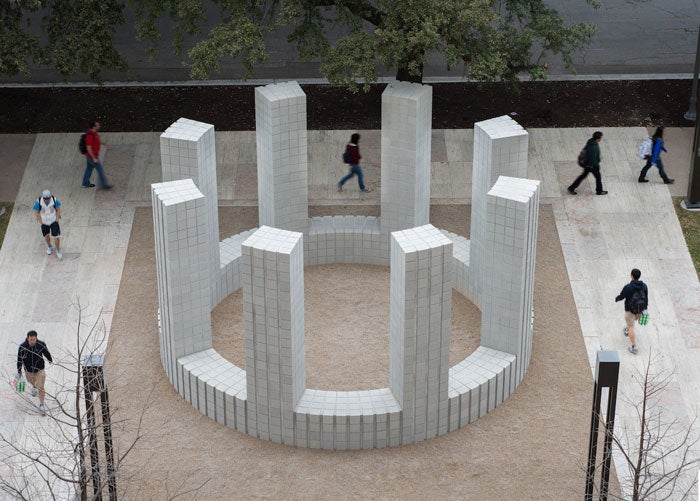 Large pieces of public art are sometimes feats of structural engineering. Artists work with architects, engineers and contractors to help make their ideas a reality. Join Landmarks on Sunday, 7 June at 10 a.m. for a docent-led tour to learn about the construction process and materials in some of the commissioned works of art on The University of Texas at Austin campus.
Tour members meet at Sol LeWitt's Circle with Towers in front of the Gates Dell Complex. All are welcome to attend and no reservation is required. Sunday walking tours commence rain or shine. Please dress accordingly.
Please note the time change. June through August tours will start at 10 a.m. due to the summer heat.
Event Date:
Sunday, 7 June 2015 - 5:00am
Location:
Sol LeWitt's "Circle with Towers," Gates Dell Complex