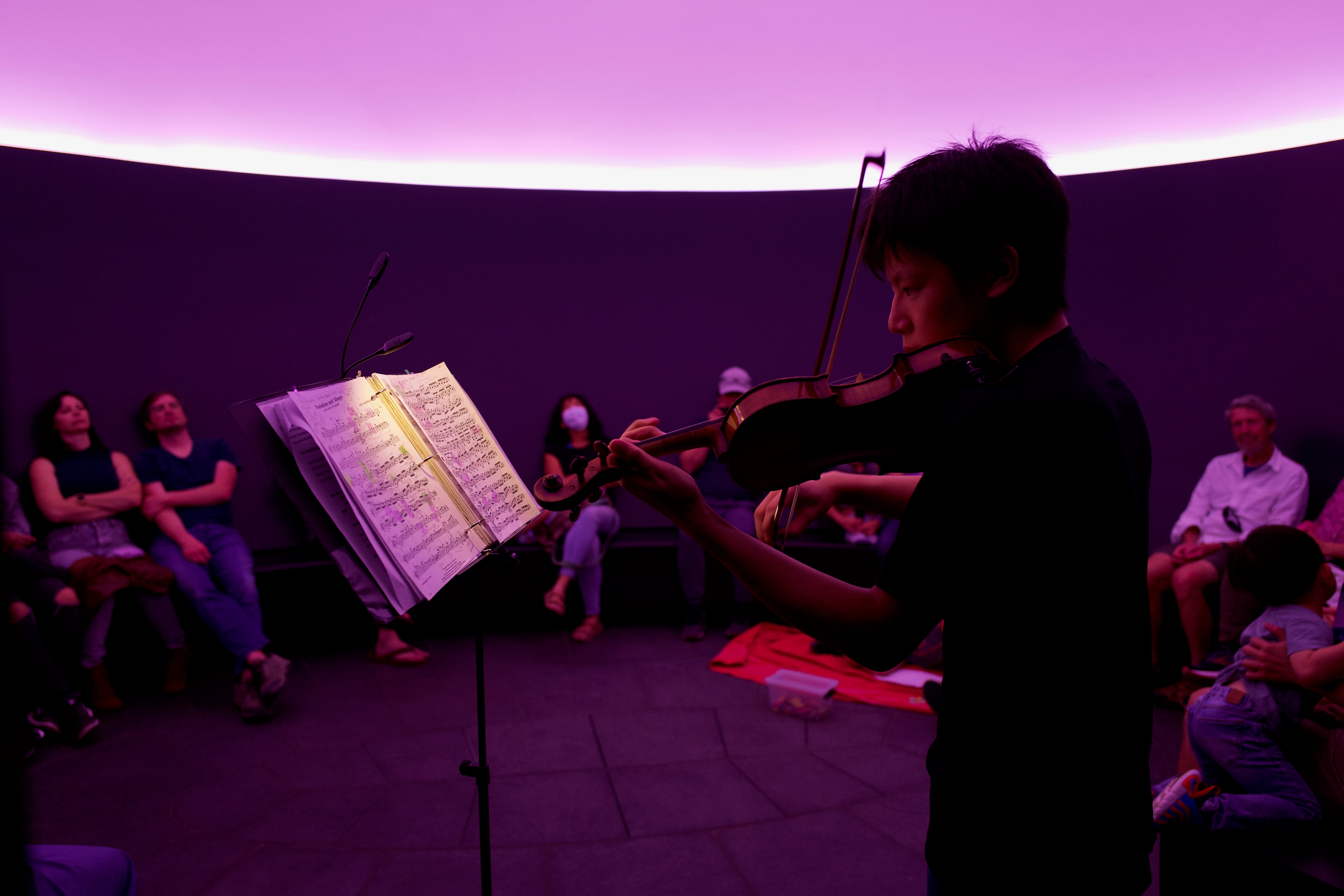 This month, Landmarks welcomes students from Austin Soundwaves to Songs in the Skyspace. The Skyspace and companion programming is free and open to all, but reservations are required for light sequence viewings. 
Sunday, March 17 at 7:15 PM CST 
Hosted inside James Turrell's The Color Inside
William C. Powers Jr. Student Activity Center
More about Austin Soundwaves and The Draylen Mason Fellows:
The Draylen Mason Fellows Program honors the legacy of Draylen Mason by furthering the musical and personal development of a select group of high school students. Over the course of one year, Draylen Mason Fellows design and lead an original capstone performance that draws inspiration from a social justice issue collectively chosen by the cohort. 
Landmarks thanks KMFA 89.5, Austin's independent classical station, for their support of this program.
Location:
James Turrell's "The Color Inside;" 2201 Speedway, Austin, TX 78712