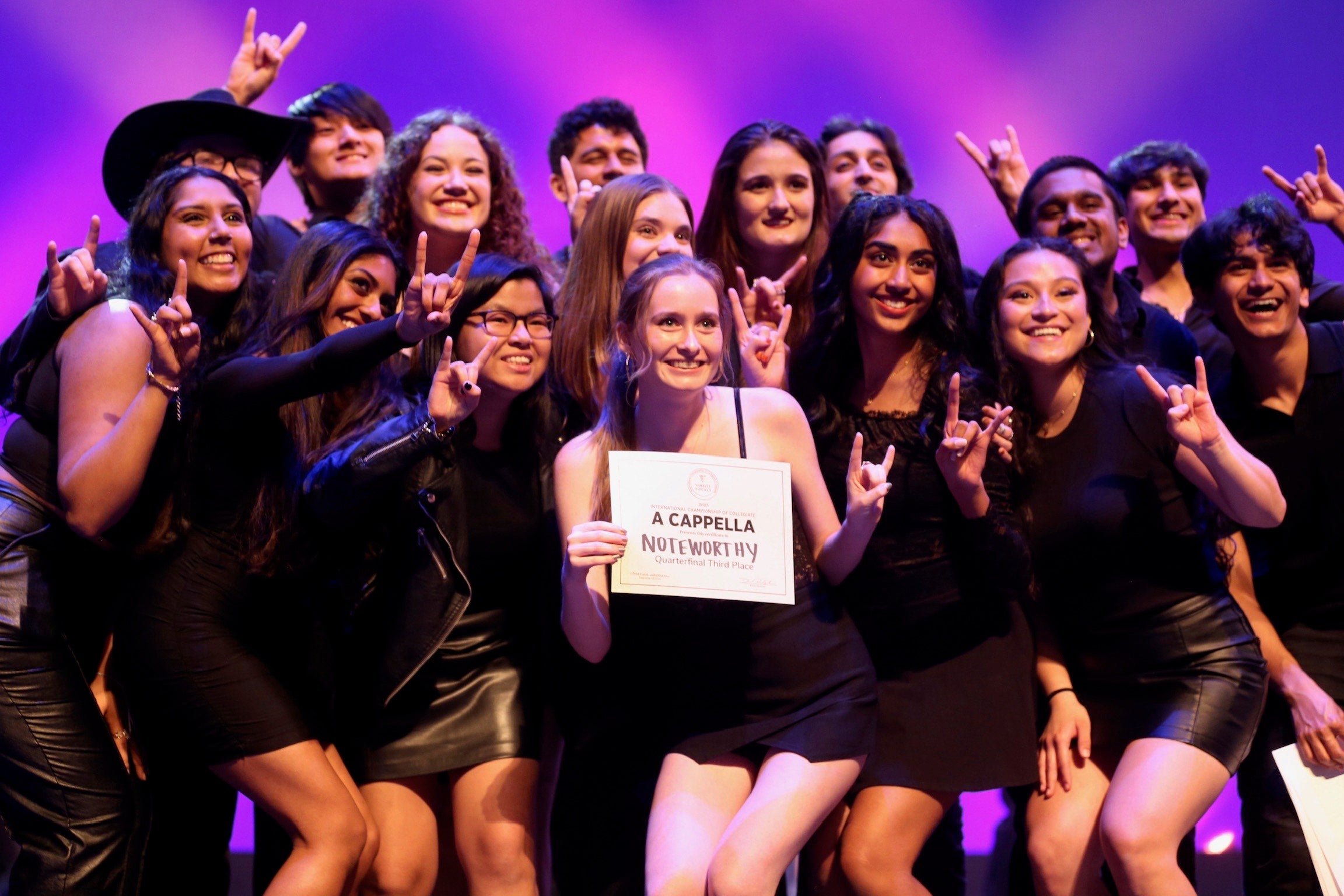 This month, Landmarks welcomes Noteworthy A Cappella to Songs in the Skyspace. The Skyspace and companion programming is free and open to all, but reservations are required for light sequence viewings. 
Sunday, December 10 at 5 PM CST 
Hosted inside James Turrell's The Color Inside
William C. Powers Jr. Student Activity Center
More about Noteworthy:
Noteworthy A Cappella is a co-ed A Cappella group at The University of Texas at Austin, founded in 2014. Over the years, Noteworthy has contributed to campus life and the Austin community through performances for charity and campus affiliated events, such as the Taiwanese Student Night, Austin's Trail of Lights, Voices Against Violence, and the UT A Cappella showcase Acapalooza. Noteworthy is a competitive group; they most recently competed in the ICCA 2023 semifinals and the SingStrong NYC A Cappella Competition where they won Audience Choice & Best Soloist. Members range from those with over 15 years of musical experience to those who have never read sheet music. As a diverse group, where every voice is heard, each member is valued for what they bring to the table.
Landmarks thanks KMFA 89.5, Austin's independent classical station, for their support of this program.
Event Date:
Sunday, 10 December 2023 -
Location:
James Turrell's "The Color Inside;" 2201 Speedway, Austin, TX 78712